What are the responsibilities of a zookeeper?
The responsibilities of a zookeeper include:
Feeding animals and making sure that they are eating

Cleaning enclosures by removing uneaten food, animal waste and unclean bedding and replacing it

Showing visitors around the park, giving presentations about the animals in your care, leading talks and answering questions

Aiding in the design and upkeep of exhibits

Acting as an ambassador for the zoo and for wildlife conservation

Performing basic security checks on the enclosures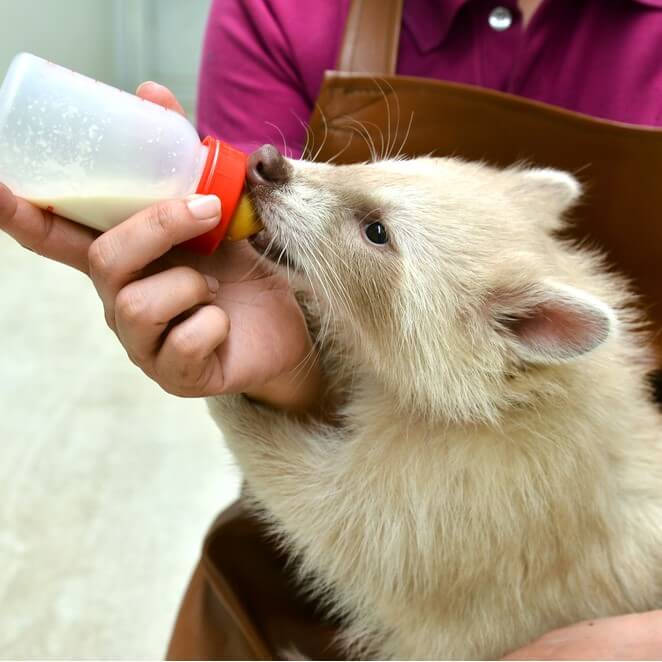 7. Playing with animals and enriching them mentally with toys, games and affection as well as designing new ways to keep them engaged and happy
8. Training animals in order to make sure that they are as easy as possible to manage
9. Ensuring that all the animals in your care are well and healthy and recording in detail any changes of behaviour or signs of injury
10. Helping with breeding programs
11. Liaising with vets and deciding which is the best course of action in the case of any problems
12. Working alongside a variety of different professionals, including nutritionists, researchers, zoologists, animal physiologists and vets
Although full-time zookeepers usually work 9-5 (or an equivalent 8 hr day), if an animal in your charge is sick or distressed you may have to be on 24 hr call. This is generally managed on an alternating rota system.
Usually you will specialise in one type of animal, such as birds or carnivores, for which you will be responsible. If you progress to a managerial position you will oversee the park more generally, putting into practice the skills you learned earlier in your career.
There are also ethical responsibilities associated with the role of zookeeping. Many people are beginning to question the morality of keeping animals in zoos at all and caged animals can display symptoms remarkably similar to those of mentally ill humans, including evidence that captive chimps experience post-traumatic stress disorder.
Zookeeping is a changing industry and the contemporary zookeeper must be a conservationist as well as a carer in order to keep pace with the shift.
Is the role of a zookeeper right for me?
There are both pros and cons involved in the role of a zookeeper.
Pros of being a zookeeper include:
The chance to interact with beautiful and fascinating species and be paid for the privilege represents a lifetime dream for many

The role is a rewarding one as you will get the opportunity to take part in conservation and educate others about animal behaviour and ecology

The job offers the chance for constant professional development; you will be up-to-date on the latest information in zoology

It's an active largely outdoor job that will constantly challenge and stimulate you

Zookeeping roles sometimes involve free or heavily subsidised housing
Cons of being a zookeeper include:
Many of the animals you will be working with are dangerous to some degree. Accidents do happen and zookeepers can and do lose their lives.

Be prepared to do a lot of hard work for free before you receive a salary

Once you are working as a zookeeper, unpaid overtime is very common – you cannot guarantee that the park will be ready to close, with all animals in their night pens, at 5pm each day and zookeepers are expected to stay for as long as it takes

Progression is slow and may necessitate moving to another zoo

Expect to be out and about in all weathers, all year

You have to get your hands dirty on a daily basis – this is not a job for the squeamish and you may end up covered in animal dung
It's been 27 years and I still can't tell you exactly what my day is going to be like. It's always challenging, but seeing the difference you can make in each animal's individual life and also being able help the species in some way is very rewarding.

Paul Whitehorn, Zookeeper 1
What qualifications does a zookeeper require?
On the whole practical experience in the industry is more important than academic qualifications when applying for the post of zookeeper. Nevertheless, the fierce competition associated with the role means that any qualifications applicants have will benefit them.
Most modern zookeepers do have a degree. Useful subjects to study at university include:
Zoology

Animal science

Animal behaviour and welfare

Biology

Psychology
There are also many postgraduate courses that focus exclusively on zoo biology or conservation which will set candidates apart.
You can also study diplomas such as:
Level 2/3 Extended Diploma/Apprenticeship in Work-based Animal Care (Zoos and Wildlife Establishments
If nothing else, applicants generally require 4 GCSEs in grades A*-C, including English, maths and science. It is very helpful if applicants also possess a driving license, particularly if they are working in a large zoo, safari park or reserve.
Do I need relevant work experience to become a zookeeper?
The role of zookeeper is intensely competitive and experience is essential in order to break into the industry.
Your prior experience does not have to be in a zoo; any experience caring for animals, such as kennel or stables experience, will be valuable. Expect to work an unpaid internship (more likely several) in order to secure any kind of paid zookeeping work.
Once you have a little experience with animals as an intern you can apply for a short-term post, ideally focusing on the care of animals that you would like to work with. You will likely be paid minimum wage, but the experience will prove immensely valuable for when you come to apply for a full-time zookeeping role.
Good places to look for zookeeping jobs include:
What are the prospects and salary of a zookeeper?
Entry-level zookeeper: £13,000
Zookeeper: £18,000
Head Zookeeper: £25,000 or more
The comparatively low salaries of the job reflect its desirability – zookeeping is a highly competitive role and any job posting will receive vast numbers of applicants. It also reflects the vast expense of keeping animals in captivity; most money made by zoos is dedicated to all the necessary upkeep rather than profit.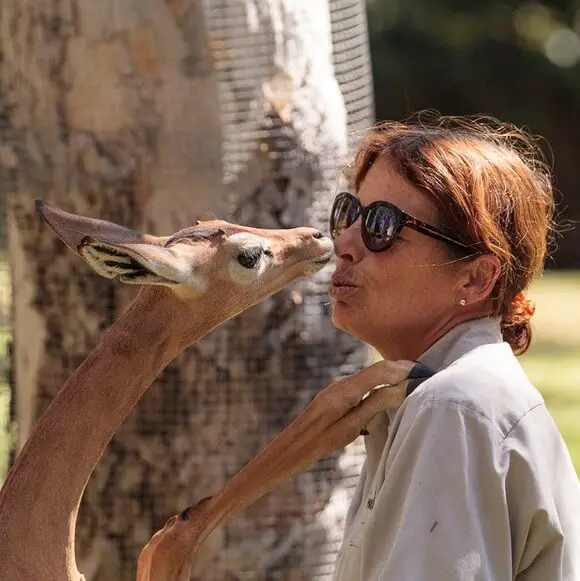 I love the diversity – and the fact that the animals do become so close to you, that you forget they're a hippo, or a giraffe. That's really special. It's a privilege to come into the zoo and work with the most fantastic animals on the planet.

Tracy Lee, Zookeeper 3
References:
1. https://www.opencolleges.edu.au/careers/blog/day-life-zookeeper
2. https://www.independent.co.uk/student/career-planning/getting-job/i-want-your-job-zoo-keeper-409461.html