What is a spy?
A spy is an umbrella term that refers to a variety of roles among those serving in a nation's intelligence services. It most commonly is used to refer to intelligence officers, whose job it is to acquire, assess and recommend action based on secret intelligence in order to safeguard national security. In the UK, the largest intelligence services are:
National Crime Agency (NCA) —

Established in 2013, the NCA is the lead UK intelligence service in the fight against organised crime. They cover human, weapon and drug trafficking; cyber crime; and crime that crosses regional and international borders. Their work also focuses on examining how criminals operate, and how their operations can be disrupted. They are the UK point of contact for international law enforcement agencies, including Interpol. 

Military Intelligence, Section 5 (MI5) —

MI5, also known as the Security Service, is the domestic counterintelligence and security agency for the UK. Their role is to protect the country from internal terrorism, espionage, sabotage, and the activities foreign agents, including cyber threats. They are also expected to protect parliamentary democracy in the UK. 

Military Intelligence, Section 6 (MI6) —

Known as the Secret Intelligence Service (SIS), MI6 works to protect the UK, its people, economy and interests from overseas threats. They work internationally in order to gather intelligence from people and organisations. Their focus is on counter-terrorism, disrupting the activites of hostile states, and protecting the UK from cyber attacks from abroad. 

Defence Intelligence (DI) —

Unlike other intelligence services in the UK, Defence Intelligence is a direct part of the Ministry of Defence (MoD). They are made up of a mixture of military and civilian staff, and their primary duty is to protect the UK by providing military intelligence to help inform decisions by the Government and MoD.

Government Communications Headquarters (GCHQ) —

Based in Cheltenham, GCHQ is among the leading intelligence, cyber and security agencies worldwide. They work in the digital environment to help disrupt terror threats, build defensive cyber capabilities, hamper serious and organised crime, and to support the defence community by providing the UK with a strategic advantage.
How do you become a spy?
Becoming an intelligence agent is, at least on the surface, deceptively simple —  much like any other civil service job, all you have to do is apply to the intelligence services via their websites. However, this is only the first step of what is often a long and complex journey before being allowed to begin work as a spy. 
The recruitment process for becoming a spy in any of the intelligence agencies is very stringent, as any spy who is recruited will be expected to protect the United Kingdom from serious threats. This means that you will be vetted intensively, and will be subjected to the very highest level of security clearance checks, which will involve invasive checks into not only your own circumstances, but those of your family and friends.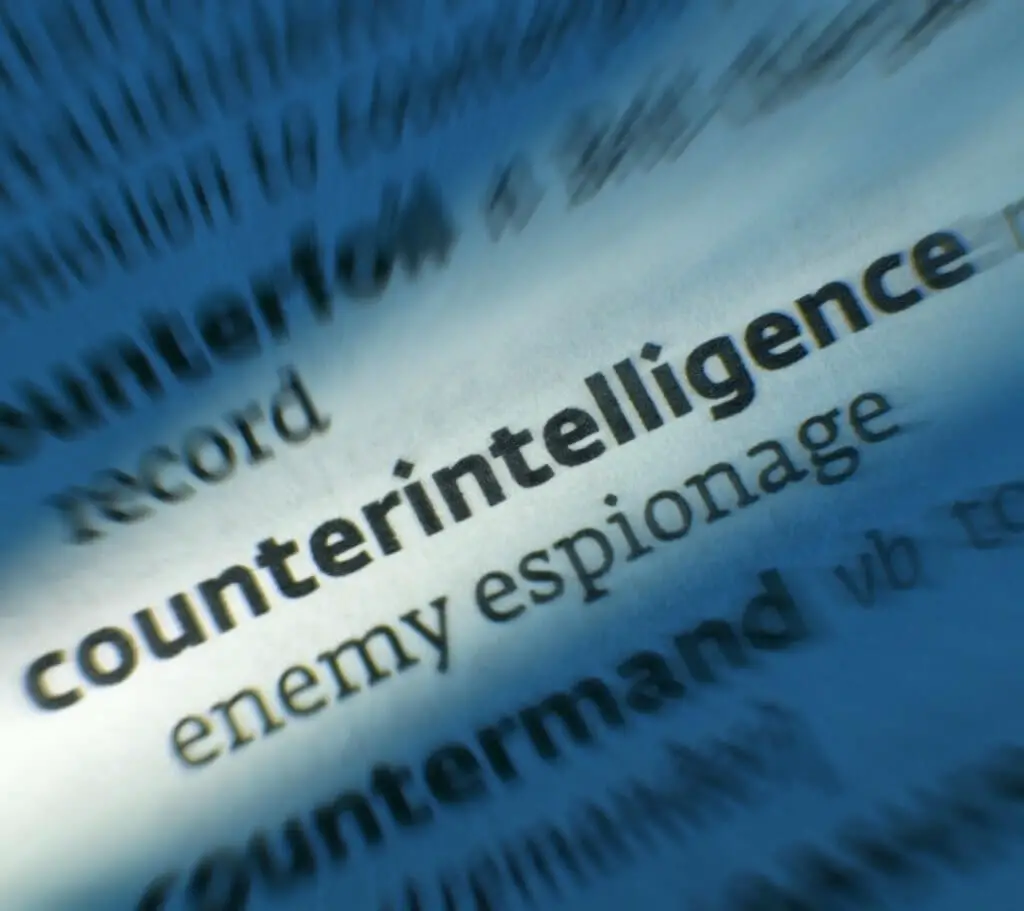 What skills does a spy need?
The skills and requirements for being a spy may be very stringent, but you can still definitely become a spy if you try hard. Some of the top skills required are:
Honesty and integrity —

 Your role is based on trust, and while you are operating in the shadows, you are bound to incredibly strict rules and regulations.

Excellence in achievement  —

You need to be among the best and brightest the country has produced to serve as an intelligence officer.

Sharp intellect  —

You will need to be able to spot patterns and risks others would normally overlook.

Exceptional analytical capabilities  —

Central to the intelligence officer role is the ability to piece together disparate pieces of data to allow you to see the hidden meanings and bigger picture that was previously obscured.

Sound judgement  —

Decisions you make can have serious repercussions, and the ability to make sound judgements based on evidence is vital.

Drive to learn  —

Intelligence work is constantly adapting, and without a drive to learn you cannot hope to succeed as an intelligence officer.

Exceptional interpersonal skills  —

The ability to interact with individuals from a broad range of cultures and understand them is central to being a good officer.

Interest in other cultures  —

Ability with foreign languages and an interest in understanding new cultures can be what makes or breaks an investigation.
What qualifications do you need to be a spy?
Due to the wide range of tasks that make up modern spying, there is no single set of qualifications that will be required to become an intelligence officer. With some spies working as data analysts or programmers, and others undertaking remote surveillance or serving as language specialists, there is no specific overarching qualification that will allow you to work in intelligence. While most roles will require you to hold an undergraduate degree, there is an exception to this where an individual has substantial relevant work experience. 
However, when recruiting intelligence officers, all intelligence services in the UK are looking for the most talented individuals in their field, and will rarely accept candidates with less than a 2:1 in their degree. The specific degrees required varies depending on the role applied for, and may include:
A languages degree —

Intelligence services are often working against international threats in foreign languages, so being able to effectively understand these languages is vital. With international instability on the rise, and major threats growing, language specialists are heavily desired across the entire intelligence sector.

A STEM degree —

Intelligence has long dealt with cyber threats and data analytics, and since the dawn of time has required the ability to unpick ciphers and coded language. Now, with cyber threats ever more prevalent, mathematicians, statisticians and computer scientists are in high demand among intelligence services.

A humanities degree —

Not all intelligence work is conducted in the cyber environment, and not all analysis is solely data driven. Humanities degrees certainly do not exclude you from the intelligence services, and individuals with a keen analytical mind and the ability to think outside the box are heavily desired.
"I haven't been to Oxbridge and we do have people who've gone to state schools, who've not gone to university, but that doesn't mean they don't bring something to the table."

Harry Ferguson, Former MI6 intelligence officer
What do real spies do?
Real spies spend most of their time working behind desks. Where in the past intelligence officers spent more time in the field, the increased digital workload has meant a massive increase in the amount of time spent at a desk, writing reports and undertaking other activities. While some roles, such as an agent handler, will inherently involve spending time in field locations, most roles will be focussed on desk work. Intelligence officers primary role is to enable the protection of the UK and its interests, and as such a large part of this is communicating the intelligence they collect to other services such as the police, Ministry of Defence, and other civil service departments.
Is being a spy like it is in films?
The short answer is no. Being a real life spy is rarely anything like it is portrayed in the film industry. A real spy, for starters, spends a significant amount of their time sitting behind a desk, conducting research, data analysis, or writing reports. Unlike in James Bond films, they also do not generally carry personal firearms —  while there are exceptions to this rule, an intelligence officer based at MI5 or MI6 HQ in London simply won't need a firearm in their day to day role. While there is a theoretical 'license to kill' in that intelligence officers can use reasonable force to subdue a threat to national security when appropriately authorised by a Secretary of State, it is exceptionally rare. The former MI6 chief Sir Richard Dearlove stated that he had never once authorised the use of deadly force during his tenure.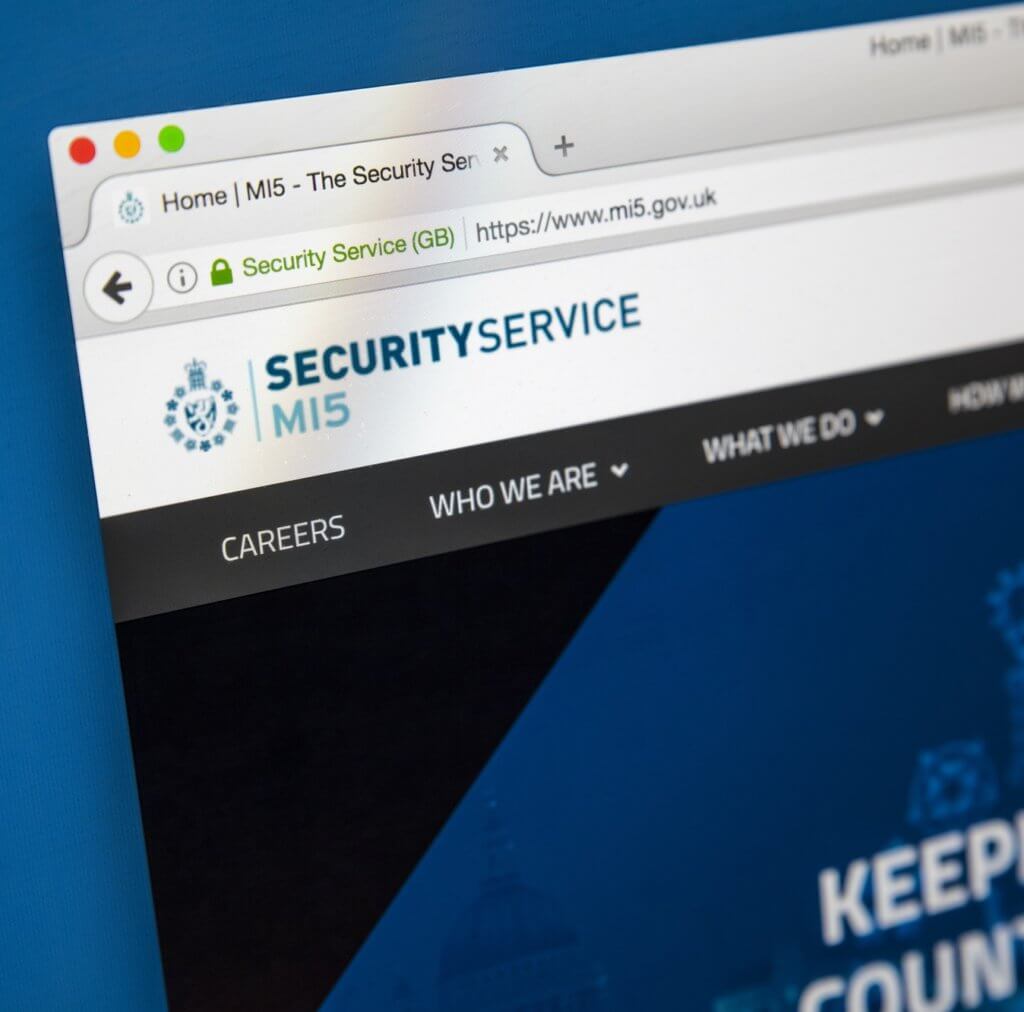 "There is a perception out there that we want Daniel Craig, or Daniel Craig on steroids. He would not get into MI6."

Alex Younger, MI6 Chief
Is being a spy dangerous?
Being a spy can be dangerous, but not as dangerous as you might think. The intelligence services in the UK all work on a voluntary basis, where you will never be forced to undertake actions which you are not comfortable with, or where you feel the risk is too high. Those who work in high-risk areas are all volunteers, and they have made the personal choice to do so.
Most of the jobs at the security services are desk jobs, and only a minority of staff are ever placed at direct risk. However, the identity of individuals working for the intelligence services will always be of interest to domestic and foreign adversaries, which does carry some dangers. This is why you are only allowed to inform your close family of your job.
Steps to becoming a spy
There's a range of different steps to becoming a spy, depending on which of the intelligence services you wish to join. However, for the most part they follow a general pattern.
Step 1 — application stage
This stage aims to ensure that you have the right to work as a spy within the intelligence services. This will include checks into your nationality, whether you have lived abroad for any significant period of time, and whether you have a criminal record.
Step 2 — situational judgement test
The situational judgement test is widely used within the British civil service. It tests your reaction to work related situations, and will assess how you make judgements. This will then be used to see if you are an appropriate candidate for the role you are applying for. 
Step 3 — online investigative assessment
This is a 90 minute examination, taken online, that aims to test your ability to make a proportionate assessment related to a fictitious investigation. This test does not assume you have any knowledge, and you will only be asked to make judgements based on the information provided to you within the test environment to ensure a fair test that does not favour any individuals.
Step 4 — telephone interview
If you have passed the online assessments, you will be expected to undertake a telephone interview. This will be used to assess your motivations for joining the intelligence services, and will include competency questions. These are used to ensure that your values are consistent with those of the service you are applying to.
Step 5 — assessment centre
You will then be invited to an assessment centre, where you will be expected to undertake a range of activities. This will include a competency interview to build upon the picture the intelligence service gained during your telephone interview, two role plays where staff will gauge your interpersonal skills, a group exercise to test your ability to work with others, and a written assessment.
Step 6 — final selection board
Depending on your performance within the process, you may then be asked to attend a final selection board. This will be based on your performance across the entire process, and will be used to make a final decision on your eligibility for the role.
Step 7 — security vetting
During the application process, you will have demonstrated your right to work for the intelligence services. As well as this, before being able to begin your new role, you will have to pass security vetting. Due to the paramount nature of security within the intelligence agencies, you will be expected to pass not only the Security Check, but also Developed Vetting, which is the most comprehensive form of vetting available. This will include financial questionnaires, full reviews of your finances, examination of your family and friends, as well as your personal referees being interviewed by a vetting officer.
How much do spies make per year?
Starting salaries at the British intelligence services vary, but are typically between £25,000 and £35,000, depending on the grade, skills and location in which you are serving. For instance, London based officers receive a pay top-up to account for the heightened cost of living. This has the potential to rise to upwards of £50,000 within 7 years of joining the intelligence services, though this varies based on performance.
Related occupations
Intelligence and data analyst

Civil servant

Diplomatic service officer

Operational data analyst

Cyber security architect