An overview of the role
There are two aspects to the role of a lecturer:
Research.

As an academic you are paid to conduct research into your area of specialism and to write essays, articles and books on your findings.

Teaching.

You are also responsible for educating the next generation of academics. You will deliver lectures, run seminars and speak at conferences, sharing your expertise to students as well as
Lecturers spend much of their time working at universities and colleges of higher education, and although the average work week is 40 hours, the role is more flexible than a traditional 9-5. Lecturers are often free to write and research outside their institution when they are not teaching and maintain contact with students by email.
What are the responsibilities of a lecturer?
The responsibilities of a lecturer include:
Working on research projects

Giving lectures and demonstrations and leading seminars and fieldwork

Preparing teaching materials and lesson plans for your students

Mentoring students in a variety of ways, from critiquing their academic work to emotionally supporting them through periods of academic stress to advising them how best to work and plan their time for success

Supervising students undertaking dissertations, theses and other research projects

Contributing to conferences in your field

Marking assessments

Training junior staff

Completing all necessary admin
Although there are many similarities between classroom teaching and the role of a lecturer, academics have complete control over what they teach their students and do not have to submit to OFSTED inspections or adhere to a rigid curriculum.
Lecturers also have more personal relationships with the students they teach and do not need to maintain the distance necessary in schools.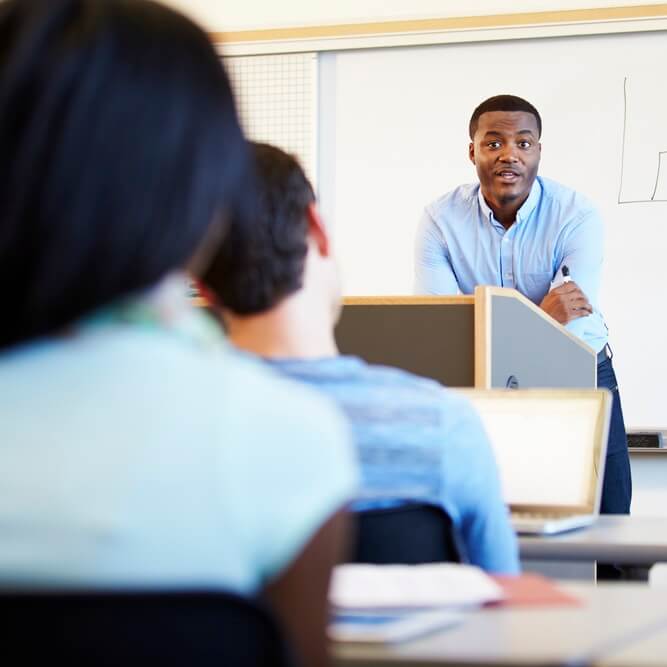 I love being a lecturer because of my students. They deserve my best because they want to do what I love to do. I owe them the best start on their way.

Dr Regan Early, Lecturer 1
What are the key skills required by a lecturer?
Key skills for a lecturer include:
Exceptional intelligence

Excellent research skills

Excellent communication skills

Passion, commitment and dedication

The ability to motivate and inspire your students

Public speaking ability

Organisation and time management skills
Other highly specialist skills will also be necessary for the role of lecturer and these depend on the subject which they are teaching.
What qualifications does a lecturer require?
Applicants to the post of lecturer are always expected to have a doctorate in their chosen subject and job listings will rarely specify other qualifications. Nevertheless, the actual path to becoming a lecturer requires:
A bachelor's degree with a grade of First (some universities will accept master's candidates with a Merit grade)

A master's degree with a grade of Distinction (some universities will also accept PhD candidates with a Merit grade)

A doctorate with a grade of Pass
A sound publication history is also necessary for the position of lecturer. Candidates are expected to have published academic work in various respected journals in order to prove their academic ability. These publications are not only for CV purposes; they also function as a kind of unofficial portfolio for employers.
Other qualifying factors depend on the subject. If you are applying for a teaching position in the arts, you will be expected to have published artistic work, had your work exhibited, staged, reviewed by prominent critics or other relevant accomplishments. For positions pertaining to vocational industries, such as engineering or architecture, years of experience working in the sector are also prerequisites.
Do I need relevant work experience to become a lecturer?
Teaching experience at undergraduate level is mandatory in order to become a lecturer. This is usually acquired through doctoral study; PhD students usually teach classes as part of their academic training, so by the time they are ready to apply for an official lecturing post they have at least three years of teaching experience in a university environment.
Candidates are advised to augment their PhD teaching with private tutoring, preferably also at undergraduate level, not only to demonstrate their commitment to education but in order to hone their skills and better prepare them for a career in higher education.
What are the prospects and salary of a lecturer?
The average salary for a PhD student lecturer is heavily dependent on the hours that they work and the classes that they teach. Lecturers at colleges are paid substantially less than those employed by universities.
Entry-level lecturer: £33,000
Lecturer: £40,000
Senior Lecturer: £55,000 and above
Depending on subject, lecturers may also be paid for contributions to newspapers, journals and conferences, or earn money from publishing books. However, this is usually a separate matter from their formal annual wages unless the activities were commissioned by the university and exceed the lecturer's normal duties.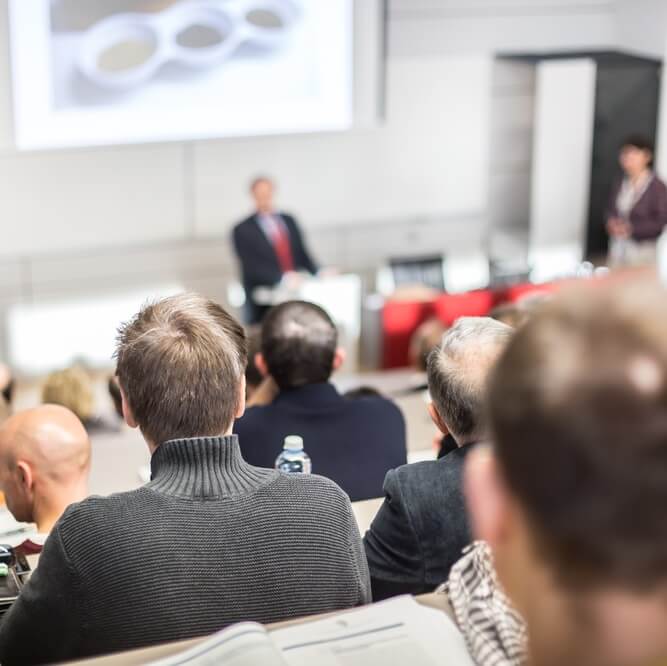 The best part of being a teacher is the interaction with the students. So often, they do not see their talent, or don't know how to direct it. It takes just a few suggestions to see your students bloom into professionals.

Sharon Bolman, Lecturer 3
Is the role of a lecturer right for me?
There are both pros and cons involved in the role of a lecturer.
Pros of being a lecturer include:
The chance to be paid to learn and study is a privilege that few people will ever have and for many aspiring lecturers it represents a lifelong dream

It enables you to spend your life within a community of like-minded people who share your passion

The role of a lecturer is one that provides constant intellectual and creative stimulation

This is a very well-paid job even at entry level, reflecting the time and energy spent to accumulate specialist knowledge

There are good opportunities for progression if you are talented, driven and intelligent

Unlike a teacher, you have a lot of control over your schedule and the content of your lessons
Cons of being a lecturer include:
There is a great deal of pressure, both during your education and afterwards, to maintain the highest possible level of academic achievement

Academia requires one of the most expensive training periods of any career – you must fund an undergraduate degree, masters degree and PhD along with the necessary living costs before you are employable and top grades are required in order to secure funding

In order to become a lecturer you must be prepared for a doctor's training – 7 years of full-time education

It is an incredibly competitive career to break into, with hundreds of highly qualified professionals competing for a small amount of jobs

Be prepared to work long hours, including evenings

Academics are underpaid for the time and effort that they put in, as is the case with any education role

There can be an unhealthy work culture of studying all night and substance abuse in academic environments, particularly prior to securing a job, and as a result

mental illness among PhD students is common
References:
1. http://soapboxscience.org/why-i-love-being-a-lecturer-by-a-lecturer-in-the-first-year-of-the-job/
2. https://www.businessnewsdaily.com/8203-professor-jobs.html