An overview of the role
The role of a nutritionist is to research and deliver nutritional science in a variety of forms in order to improve diet and general health. The term nutritionist covers a diverse range of careers in different industries, from academia to marketing.
There are five areas in which a nutritionist can specialise:
Food nutrition involves studying the legislation and regulations involved in food marketing. This role straddles the line between nutrition training, customer services and marketing regulation. Food nutritionists may work in food manufacture, food retail or the food service industry

Nutrition science involves conducting research into the metabolic and physiological responses of the body to different foods. Nutritional scientists typically apply knowledge of  molecular biology, biochemistry, As this is research role, nutrition scientists typically work in academia or on behalf of food companies

Public health nutrition involves developing nutrition policies based on research and scientific evaluation, advocating health improvement and educating others

Sports nutrition involves developing customised nutrition plans to optimise sports performance. A sports nutritionist may work for customers as diverse as professional athletes and amateurs, or for the sports nutrition industry where they assist the production of sports products

Animal nutrition involves conducting research into the nutritional needs of animals and using this specialist knowledge to advise others. An animal nutritionist may work in industry, academia or research
What are the responsibilities of a nutritionist?
Responsibilities of a nutritionist vary depending on the area of work, but may include:
Supporting and encouraging a range of people to make positive changes to their nutritional intake

Providing specialised advice to a clients – from professional athletes to the disabled or elderly – to achieve their optimum health and fitness or aid recovery

Undertaking market research and compiling the findings

Researching and writing reports, papers and/or books on nutrition

Conducting clinical trials

Delivering presentations, workshops, lectures, seminars and webinars to educate people about nutrition and general health

Providing information about nutrition for packaging and ensuring that any health claims made by food production companies are factually correct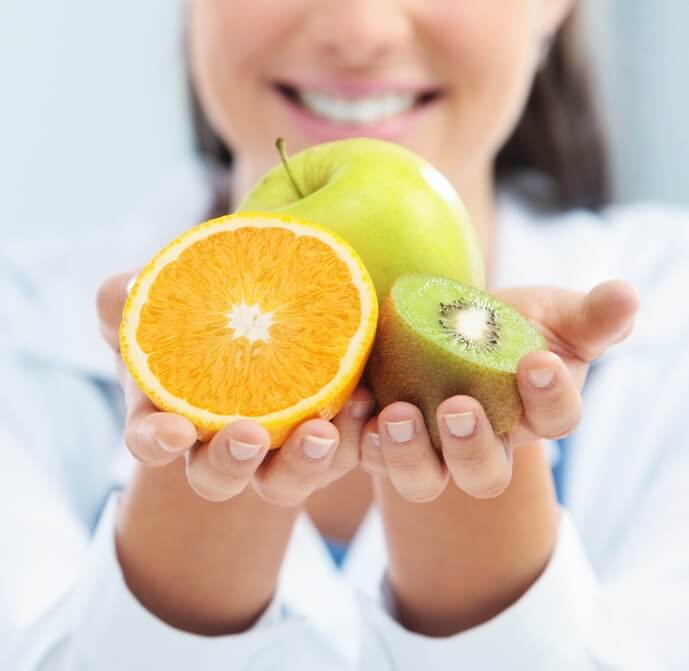 I enjoy making a difference in peoples' lives.  Sometimes it's not the actual nutrition care that I provide to patients, but simply that human interaction that I provide to them. 

Lisa Cimperman, Registered Dietitian 1
What are the key skills required by a nutritionist?
Key skills for a nutritionist include:
An excellent knowledge of food science, biology, chemistry and biochemistry

A research-driven intellect and the ability to analyse information pertaining to food, nutrition and health

Empathy – you will have to understand and sympathise with the dietary needs and issues of a variety of people

Drive and determination

The ability to motivate other people to improve their eating habits

Strong communication skills, both written and verbal – a nutritionist needs to convey information well and concisely to people from a diverse range of backgrounds
What qualifications does a nutritionist require?
In order to become a registered nutritionist, you will need a qualification (at least an undergraduate degree) in your area of specialism. Most BSc programmes require candidates to have A-levels in biology and chemistry.
In order to be a valid qualification, your degree must be accredited by the Association for Nutrition (AfN):
Accredited undergraduate degrees

in the UK

Accredited postgraduate degrees

in the UK
If you are considering applying to a masters degree in nutrition, a BSc in nutrition is not necessary but you will require a degree in a bio-science related field.
Do I need relevant work experience to become a nutritionist?
The role of nutritionist is becoming increasingly competitive in all sectors. Work experience in a relevant job will give entry-level applicants the edge when it comes to finding employment, but experience can be extremely difficult to come by.
Those studying for a BSc in a nutritional science subject have an advantage in that accredited courses normally incorporate an industry placement. This can take a variety of forms.
A three-year BSc student generally spends a few weeks or months each year in different companies during term time as an unpaid intern. Four-year 'sandwich course' BScs offer a twelve-month placement in second or third year; these placements are usually paid. Sandwich courses offer the chance to earn money while gaining valuable experience and may receive a job offer from the company after graduation.
Some MScs offer placements in industry, whilst others are strictly academic. If your chosen degree does not incorporate a placement, you can use your academic connections in order to find work experience. Many tutors will work in research or have experience in another industry that can be beneficial to you.
The Association for Nutrition offers a list of useful websites for nutritionists seeking work experience.
What are the prospects and salary for a nutritionist?
The job prospects and potential salary of a nutritionist are so varied, given the diverse range of careers, that it is impossible to accurately calculate salary for different levels of experience.
The following figures are guidelines only:
Junior Nutritionist (public sector): £15,000 – £25,000

Junior Nutritionist (private sector): £15,000 – £25,000

Experienced Nutritionist: £30,000-£55,000

Nutritionists in senior roles such as professors can earn as much as £80,000
Freelance nutritionists are usually paid by the hour and can charge as much as £50 per session.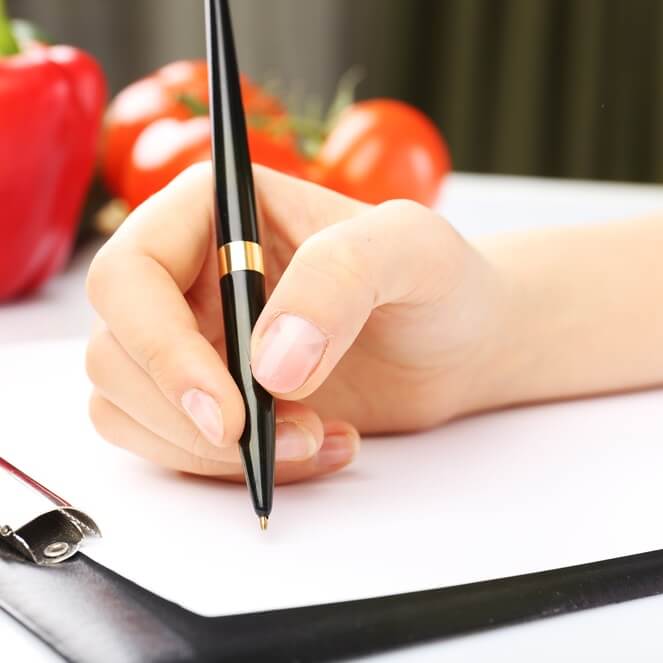 What I love is having the knowledge to impart to other people, which they can use to empower themselves. It's nice to be able to sit down and give people information tailored to their needs, so they can get to the root of a problem and get control over their lives.

Vicki Edgson, Nutritional Consultant 2
Is the role of a nutritionist right for me?
There are both pros and cons in the role of a nutritionist.
Pros of being a nutritionist include:
A flexible role that you can tailor however you wish. You can work full-time for an industry or university, full-time as a freelance nutritionist, or combine the two

A trained nutritionist can work in environments as diverse as schools, laboratories, sports training camps, community centres or universities, depending on preference

Pay is good once you have a certain level of experience

Once you've been hired, the work environment is friendly and non-competitive

Demand for the role is growing quickly – with hard work and persistence you'll be able to find a job
Cons of being a nutritionist:
A highly competitive role, making it difficult to break into

To be a qualified nutritionist is time-consuming, expensive and requires much academic study (especially if you wish to pursue a research-driven role)

Pay is dependent on sector – if you don't want to work for private clients, you will have to resign yourself to a smaller salary

The role is highly changeable, requiring a flexible and highly organised personality
References:
1. https://www.independent.co.uk/student/career-planning/getting-job/i-want-your-job-veterinary-nurse-758945.html
2. https://www.independent.co.uk/student/career-planning/getting-job/i-want-your-job-nutritionist-414873.html