An overview of the role
A football agent is responsible for managing the career of a football player, from finding clubs, teams or organisations to represent them to negotiating product endorsements to speaking on their behalf to newspapers.
They do so in exchange for a percentage of the player's income. This can be as little as 4% or as much as 40% depending on the circumstances and the contract.
In the industry an agent therefore represents the middle man or woman between the player and the club or organisation with whom they are signing a contract. In higher-profile cases, the agent is also the middle man between their client and the media.
Football agents may work for themselves, for sports agencies, football clubs or for law firms that specialise in drawing up football contracts.
What are the responsibilities of a football agent?
Responsibilities of a football agent include:
Actively managing your clients' skills and career progression and advising them on their next moves

Searching for opportunities that will advance your clients' careers

Handling and negotiating contracts and remunerations

Handling commercial opportunities and product endorsements

Supporting your clients through any personal difficulties, such as injuries, loss of morale, career stress or loss of form

Representing the player and defending their interests in the event of any difficulties with their organisation and/or the media

Scouting new potential clients at football matches and events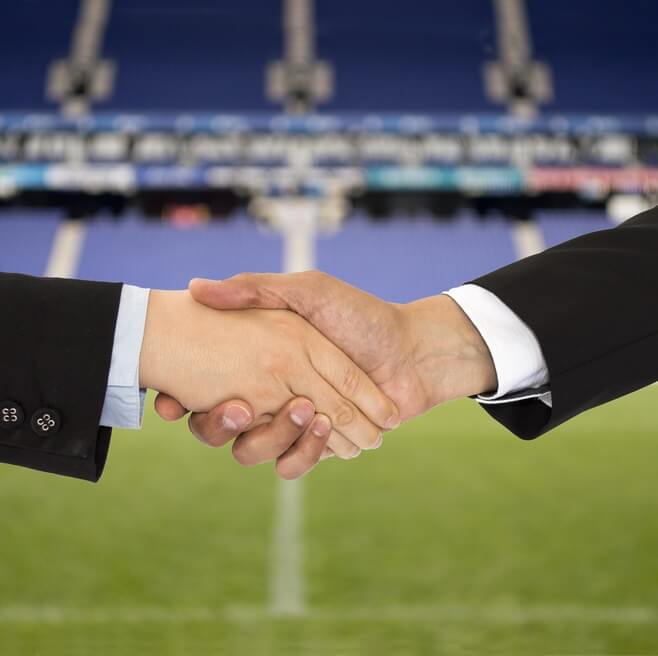 We will go out and speak to clubs that we know and have relationships with and find out what they're looking at in terms of recruitment. If you've got a reputation and done a good job, they will come back and work with you again.

Craig Honeyman, Football Agent 1
What are the key skills required by a football agent?
Key skills for a football agent include:
Excellent communication skills and negotiating ability

Detailed comprehensive knowledge of football transfer and contract markets

An in-depth understanding of marketing and promotion as they pertain to football

A detailed understanding of the legal obligations and requirements of sports contracts

Excellent business acumen and mathematical ability

Persistence and sales ability

Trustworthiness – your clients must be willing to rely on your judgement
What qualifications does a football agent require?
On paper, there is only one qualification required in order to become a football agent – you will need to obtain a license from the Football Association (FA).
This requires passing a set of exams based on rules and regulations set by the Fédération Internationale de Football Association (FIFA).
In order to sit the exam you must be:
An English National or EU citizen currently residing in England

A non-EU citizen who has been resident in England for at least the previous two years
In practice, however, the role of football agent often requires a sound knowledge of law. A key aspect of the role involves drawing up a legal contract, stating that a client will play with a certain team, club or organisation for a specified period of time. As a result many football agents have considerable legal experience.
If you want to become an Authorised Agent who is licensed by FIFA to draw up legal contracts, you will need a degree and ideally a Masters in law. For this reason it is common for lawyers to open football agencies as a second career, supporting their passion for the game with a solicitor's skillset.
Studying for a Masters in law is an extremely long and costly path, and as a postgraduate trying to establish yourself as an Authorised Agent you will be in direct competition with lawyers of many years' standing. An easier route is to establish yourself purely as an agent and hire a professional solicitor to draw up contracts when required, or work for a sports agency who will hire solicitors separately.
Do I need relevant work experience to become a football agent?
Any work experience in a sports agency will stand applicants in good stead.
However, unofficial work experience – networking – is as important as agency work, if not more so.
Build up contacts by going to matches and introducing yourself to club officials, players and their social circles. This is a far better way to gain agency experience than sending speculative applications; football agencies are far more likely to give work experience to someone they know and trust than an unknown.
Prospects and salary of a football agent
If you work for a sports agency you will be paid a fixed salary based on experience, but such salaries vary widely. You will also earn a commission of between 4% and 40% of a client's income.
If you work for yourself, your earnings will be solely based on commission from your clients' income. Talented agents can earn an attractive salary.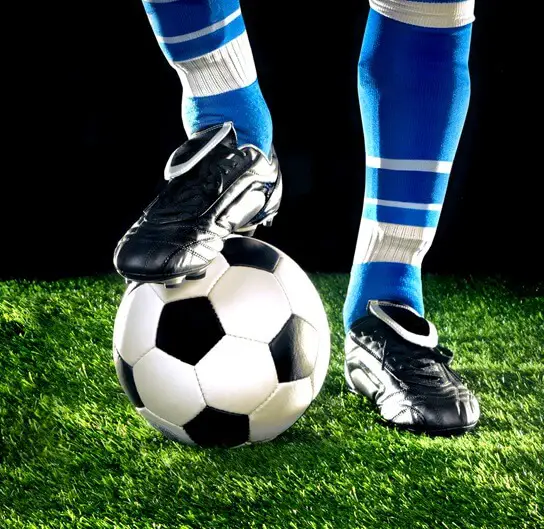 You need to be good at arithmetic and good with people. You must possess the ability to go days without sleep and, at the same time, remain very, very calm – it's an emotional business.

Jon Smith, Football Agent 2
Is the role of a football agent right for me?
There are both pros and cons in the role.
Pros of being a football agent:
A rewarding role – you are directly enabling players to achieve their dreams

You're generally working for a 10-15% commission of the player's earnings, which can be very lucrative

If you are a passionate football fan, the role will enable you to make a career out of your hobby

The role is an excellent balance between active and desk job – although much of your work is conducted in your office, you will regularly travel to meet with clubs or scout new leads. It is by no means a sedentary role

If you are interested in the legal side of being a football agent, you can support yourself as a lawyer and work part-time
Cons of being a football agent:
At times a challenging role, since you will inevitably be in a position where it is your responsibility to tell aspiring players that they will never achieve their dream

It's rare to earn large fees as a football agent – very few agents represent well-known players

In the event of any disputes or breaches of contract between player and club, it will be your task to resolve them and defend your client's interest – a potentially stressful and emotionally demanding task

Working hours vary depending on the amount of pressure you are under. Some periods (such as the notorious 'September round') will require you to working seven days per week

The role involves attending matches in all weathers so you should be prepared for some extremely wet and cold conditions
References:
1. https://www.independent.co.uk/student/career-planning/getting-job/i-want-your-job-veterinary-nurse-758945.html
2. http://www.gq-magazine.co.uk/article/jon-smith-football-agent-the-deal