An overview of the role
The role of a veterinary nurse is to care for animals admitted to a veterinary practice in a variety of ways. The veterinary nurse prepares animals for operations, monitors their recovery and provides for their day to day needs, such as food, exercise and grooming.
Veterinary nurses can specialise in providing medical care for a wide variety of animals, including:
Horses

Livestock

Cats

Dogs

Rodents

Reptiles

Birds of prey

Zoo animals

Tarantulas and other exotic creatures

Fish
It is also possible to work as a mixed veterinary nurse that deals with a variety of different animals, but true mixed veterinary roles are becoming increasingly rare.
What are the responsibilities of a veterinary nurse?
Responsibilities of a veterinary nurse include:
Administering a variety of medication

Undertaking tests including x-rays, some of which may require anesthesia

Holding and monitoring animals during operations

The maintenance and sterilisation of veterinary and surgical equipment

Preparing and sending off samples to be analysed for further information

Providing exercise and general care to the animals staying at the practice

Advising owners as to the needs of their pets (this may include exercise, dietary needs, worming and fleaing, training, breeding or other forms of care)

Meticulous writing and record-keeping in order to keep up with the admin of all patients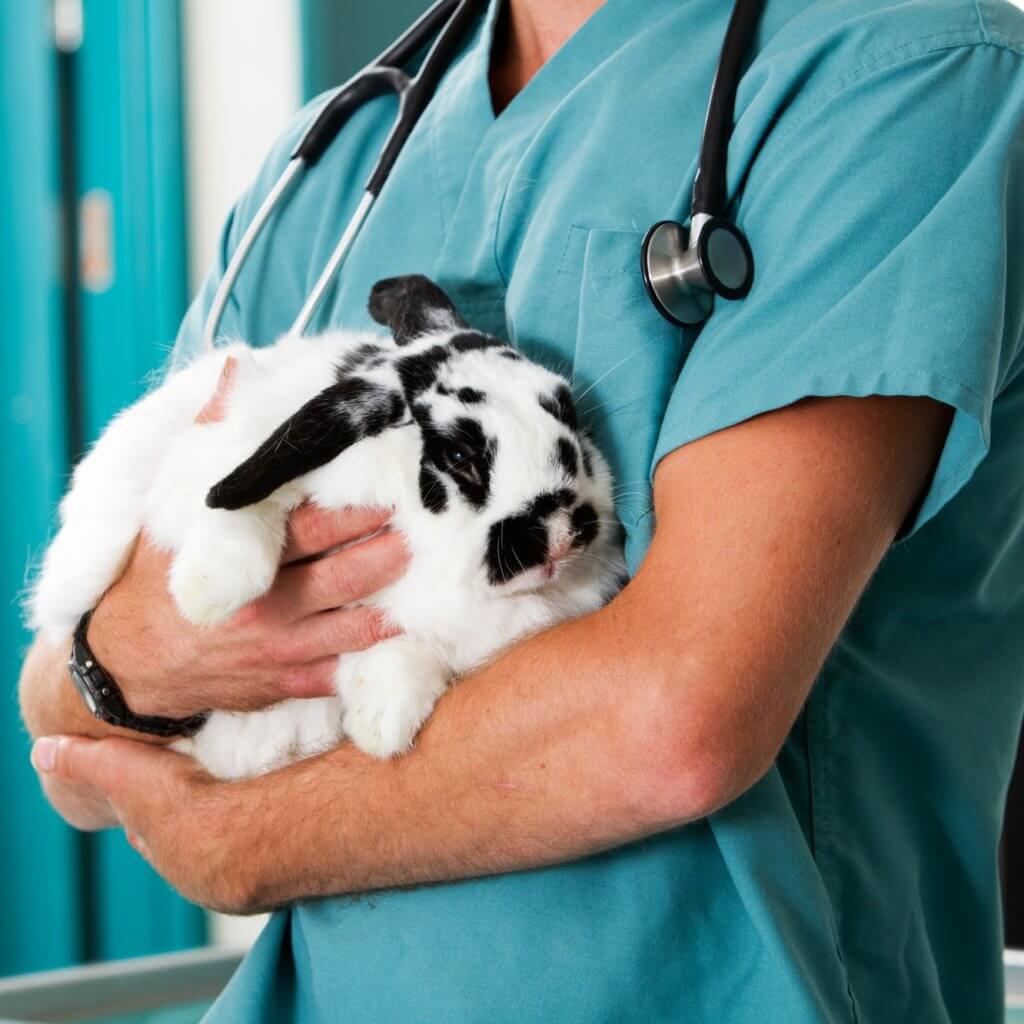 I love working with animals, and the best thing about my job is that it's hands-on, so it's very satisfying. Seeing an animal going home happy and healthy because of your work is a brilliant feeling.

Anna Johansson, Veterinary Nurse 1
What qualifications does a veterinary nurse require?
In order to become a veterinary nurse, you will need to have completed a qualification in veterinary medicine. There are two routes to this qualification.
Firstly, you can study for a degree in veterinary nursing at university. In order to be accepted you will need:
Three A-levels including chemistry and biology. These must usually be combined with either physics or maths, but there is some flexibility. Some universities require an AS level in physics or maths as well. Generally you need AAA or AAB grades

Five GCSEs including English, maths, chemistry, physics and biology. Some universities require A grades in chemistry, physics and biology, or 5 GCSE A grades overall

Some universities may also require you to sit a Biomedical Admissions Test (BMAT) prior to application

Some universities may also accept those with top grades in BTEC in Animal Science/Management or the Access to Science/Medicine qualification. These candidates must study a Pre-Vet Year before beginning the five year training
The second route is by taking an apprenticeship as a student veterinary nurse. You will work full-time and receive on the job training. Such placements generally take three years, after which you will have gained a Level 3 Advanced Qualification in Veterinary Nursing.
Entry requirements vary, but generally applicants need either:
Five GCSES including English, maths and science (or equivalent)

An animal nursing assistant (ANA) or veterinary care assistant (VCA) qualification along with functional skills level two
Both routes are highly competitive.
Do I need relevant work experience to become a veterinary nurse?
Most universities expect candidates to have a variety of different work experience placements. This can be an intimidating prospect to applicants however, as demand far outweighs availability, making placements extremely competitive.
Types of acceptable work experience include:
Small animal practice

Large animal practice

Mixed practice (both pets and equines)

Farm experience

Experience with horses

Dog training centres

Cattery or kennels

Rescue centres of all kinds

Food processing operations

Laboratory

Zoo/wildlife park
You can use websites such as Find A Vet in order to find RCVS-accredited general veterinary practices to which you can apply for experience.
There are also plenty of online courses – some of which are free, some of which are available for a small fee – posted by veterinary schools. Provided that they are RCVS-accredited they look good on a your CV as they are evidence of dedication to the career path.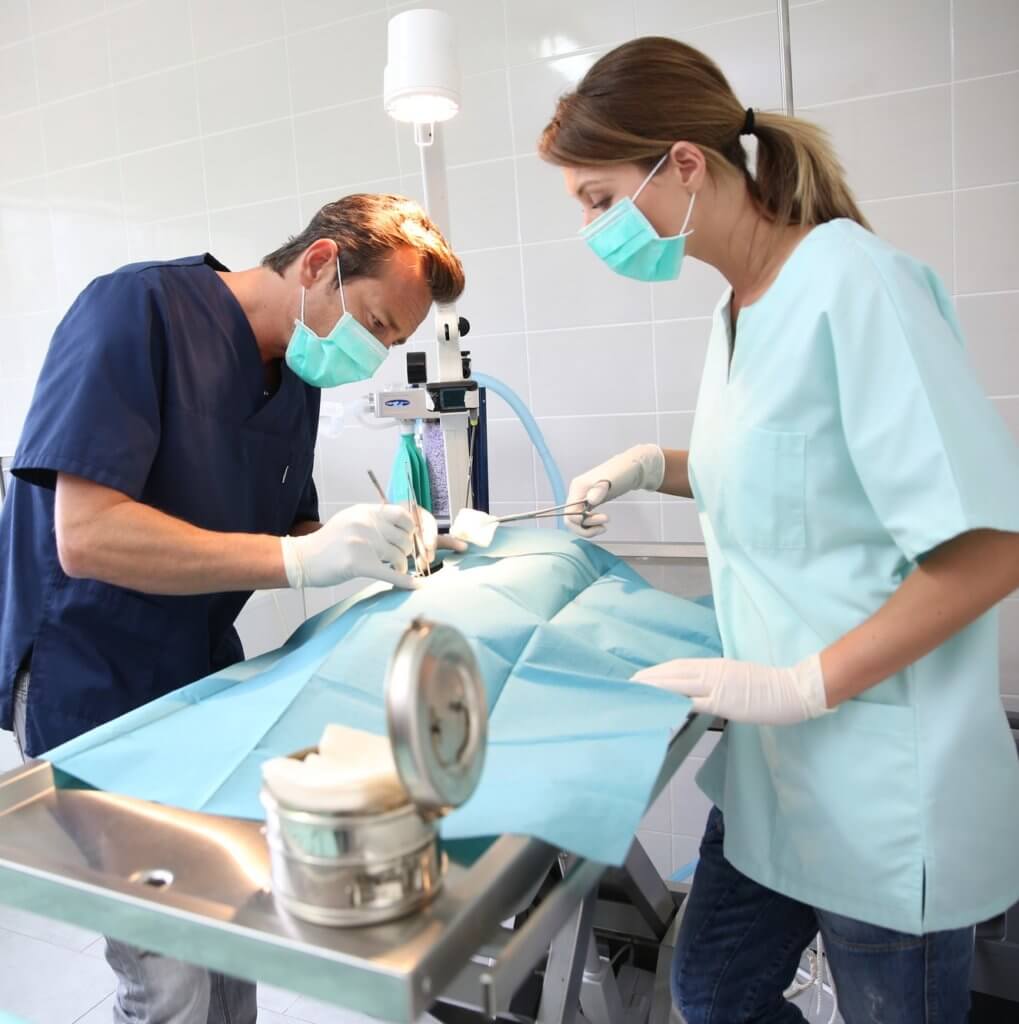 When the patient comes in and is really poorly, and it does look really dire – helping this animal get better and go home and see their family is the most rewarding part

Laura Newton, Veterinary Nurse 3
Is the role of a veterinary nurse right for me?
There are both pros and cons involved in the role of a veterinary nurse.
Pros of being a veterinary nurse include:
A very rewarding role, contributing to the wellbeing of animals and their owners alike. It is very satisfying to discharge a healthy, happy animal from your care
Excellent job prospects – veterinary nurses are always in demand
A hands-on, practical and varied role. As a veterinary nurse, no two days will be the same, offering a high degree of intellectual and practical stimulation
It can be tailored to suit the area you'd like to live in. If you prefer rural areas you can train as an equine or livestock veterinarian; citydwellers, on the other hand, can specialise in small pets like cats and dogs. Rarer jobs, such as aquarium veterinary nurses, are also available for specialists
Roles can be very flexible – for instance, veterinary nurses can opt to work exclusively at night – and work-life balance is generally good
Cons of being a veterinary nurse include:
Veterinary nursing is an extremely competitive field and difficult to get into
Training is long – sometimes as many as six years – and hard work
Pay is comparatively low, especially with regards to the cost of the extensive training
The role of a veterinary nurse is emotionally taxing at times – it can be very distressing to witness animals suffering
Mixed and livestock veterinary nurses are likely to have to work unsociable hours, or be called out in the middle of the night to assist animals. It is common for practices in rural areas to write at least one day a week on-call night duty into the nurse's contract
Veterinary nurses are much more likely to be injured by their patients than ordinary nurses! Being bitten and clawed are part and parcel of the job – knowledge of animal behaviour and good reflexes are an absolute must
Administrative tasks are a huge part of the role of a veterinary nurse – often up to a quarter of the job, in fact.
References:
1. https://www.independent.co.uk/student/career-planning/getting-job/i-want-your-job-veterinary-nurse-758945.html
2. https://animalpawstoday.wordpress.com/whats-it-like-to-be-a-veterinary-nurse-interview-with-laura-newton/