An overview of the role
A counsellor's role is to help clients reflect on, understand and come to terms with difficult emotions. Counsellors normally undertake short-term work that focuses on the current problems and stresses of their clients' lives, including:
Family therapy

Bereavement

Substance abuse

Eating disorders
The terms counsellor and psychotherapist are often used interchangeably. In the UK there is no legal distinction between a counsellor and a psychotherapist other than experience – a qualified psychotherapist trains for four years, a counsellor trains for two or three years depending on the course.
Generally speaking, however, a psychotherapist works with a client long-term and the therapy focuses on self-exploration and the root causes of personal and emotional challenges as well as the current issues a counsellor examines.
What are the responsibilities of a counsellor?
Responsibilities of a counsellor include:
Establishing a trusting, non-judgemental and confidential relationship with clients

Helping clients to understand any difficulties or struggles they might have

Working short-term with clients to a meticulously planned and efficient schedule

Undergoing therapy to work on your own emotional and personal challenges

Attending regular supervision meetings in order to discuss clients and receive advice from peers as well as your supervisor

Attending frequent training courses for mandatory continuing personal development

Completing all necessary notes on clients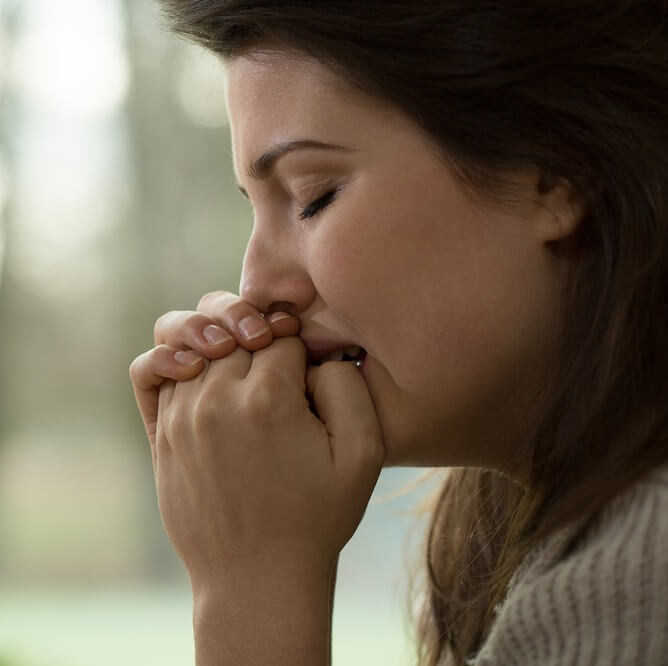 The experience of seeing a person walk away lighter, freer, and excited to live their own personal journey after healing from wounds, disorders, and obstacles in their path. There is nothing better than seeing a human being alleviated from emotional, psychological, spiritual or relational pain.

Kerstin Brueck, Associate Licensed Counsellor 1
What are the key skills required by a counsellor?
Key skills for a counsellor include:
An empathetic nature

Excellent self-awareness

Excellent listening and observation skills

High intelligence and an aptitude for academic learning and essay writing – if the prospect of reading the work of psychoanalysts published in 1899 appalls you, this isn't a good career move

Organised – every client comes with a small heap of paperwork

An independent personality capable of setting their own schedule and prioritising
What qualifications does a counsellor require?
You do not need a degree in order to become a counsellor and can enter training at a variety of different stages depending on your intellectual background and experience in other areas.
Stages of counsellor training include:
Introduction to Counselling

Certificate in Counselling

Diploma in Counselling

Advanced Diploma in Psychotherapy
Once you have completed your fourth year of training (the Advanced Diploma) you will be a qualified psychotherapist. At this point, if you wish to become a private practitioner, you need to achieve BACP accreditation.
The process of accreditation is time consuming and requires academic achievements including essays focused on personal development and client relationships, as well as a lot of administrative tasks such as compiling the details of clients over the past several years of work.
In order to be able to begin the BACP accreditation, a counsellor must have:
Practised for a minimum of three years

Attained at least 450 counselling hours under supervision
Once BACP accredited, a counsellor can complete additional training to become a supervisor themselves. Not only is this a mark of distinction among therapists, it is also a good source of income.
If your work involves those aged under 18 or vulnerable adults, you will also need to undergo DBS checks as is the case with any professional employed in such a sector.
Do I need relevant work experience to become a counsellor?
Any experience in counselling or therapy prior to acceptance onto a counselling course is hugely desirable, but not necessary.
Experience is also valuable in sectors such as:
Education

Healthcare

Youth services

Citizens' advice

Human resources
In order to qualify as a counsellor you will need a minimum of 100 hours in a supervised placement.
What are the prospects and salary for a counsellor?
A counsellor's salary varies widely and will be based on qualifications and experience.  An entry level salary is around £23,000. Generally without training to become a full psychotherapist, it is difficult to earn more than this. More experienced psychotherapists who have undergone accreditation can expect a larger salary and supervisors may earn as much as £40,000.
Highly trained specialists with years of experience can charge as much as £90 per hour. If you have a grounding in academia you may also be able to combine your clinical work with lecturing or other types of university teaching. Many well-known psychotherapists are also researchers and writers.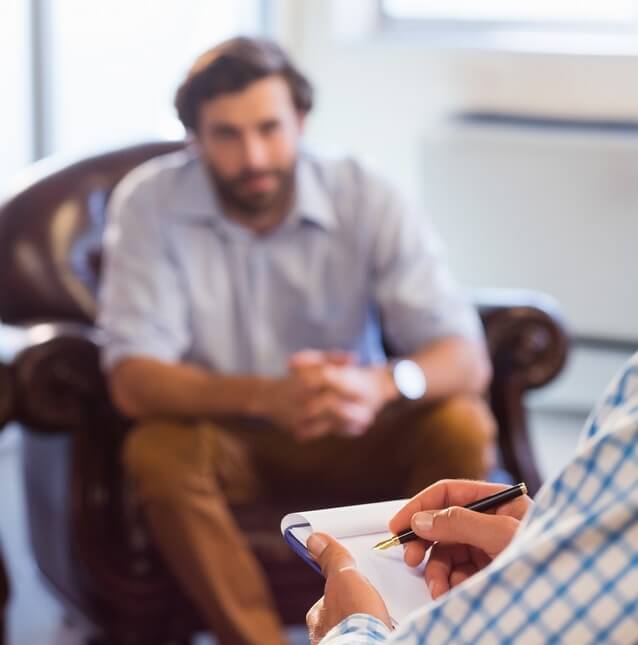 For me at the core of being a counsellor is the rich experience of learning about what it means to be human. Day in and day out I have the privilege of being with people in their suffering, in their love, in their hope and in the intricate depth of their stories. In this landscape I am constantly finding myself grateful and in awe of the human spirit and all it's ways.

Aaron Mitchum, Licensed Professional Counsellor 2
Is the role of a counsellor right for me?
Pros of being a counsellor:
An enormously rewarding career, both emotionally and intellectually. Your own mandatory therapy will give you great insight into your own life and help you to resolve any potential personal psychological issues

Professional development is a mandatory requirement of your career, providing plenty of opportunities for intellectual growth. You can attend lectures and workshops in almost any branch of therapy for a diverse range of skills

Once accredited you can specialise in any area of therapy that you choose, from bereavement to eating disorders to prison psychotherapy. Therapists are not confined to their own area of practice either – a psychodynamically trained therapist can learn CBT or person-centered techniques to broaden their professional skill set and attract more clients.

Very flexible hours – the job itself can be tailored around any schedule, as can the training. Counselling courses are aware that their trainees are often mature and juggling family responsibilities or another part-time job. For this reason, most offer evening classes

Although there are options to work for companies (schools or companies) should you wish, the job is primarily freelance
Cons of being a counsellor:
It can be extremely stressful and emotionally taxing listening to your clients' difficult experiences and managing their emotions

A difficult training involving undergoing psychotherapy yourself. If you decide to pursue a very intensive type of counselling training, such as psychoanalysis, you may have to see your therapist 4-5 times a week

Ongoing academic study. If you aren't academically-minded with a love of learning, you are not suited to this job

Little chance of promotion due to the (mostly) freelance role. You will be responsible for how much or little money you make

It's paperwork heavy. If you're working as a freelancer you will have to keep up with the admin and tax work related to that along with the large amounts of client-related admin you will already be managing.
References:
1. https://onlinecounselingprograms.com/become-a-counselor/25-reasons-why-you-should-become-a-counselor/
2. https://onlinecounselingprograms.com/become-a-counselor/25-reasons-why-you-should-become-a-counselor/