An overview of the role
The role of a locksmith is to plan, sell and install locks. A modern-day locksmith's specialism may include CCTV and other sophisticated means of security.  They will also perform any necessary maintenance duties on locks and security systems and provide quotes to clients looking to purchase them.
Locksmiths work with a variety of different kinds of security measures, from highly advanced and complex technological systems to basic front door locks with traditional keys. Locksmiths may also help to design customised security system layouts for properties, advising their clients with regard to what is feasible.
What are the responsibilities of a locksmith?
Responsibilities of a locksmith include:
Helping customers choose locks appropriate to their needs (this may involve locks for residential properties, commercial properties or both)

Installing locks and other security systems on their customers' properties – this may involve car locks, safes, CCTV and video security

Cutting keys

Replacing lock pins and changing tumbler configurations in order to rekey existing locks

Picking locks on behalf of customers who have locked themselves out of their property, ideally without causing any damage to the lock concerned

Preparing quotes for customers

Operating tools such as drills, grinders and lathes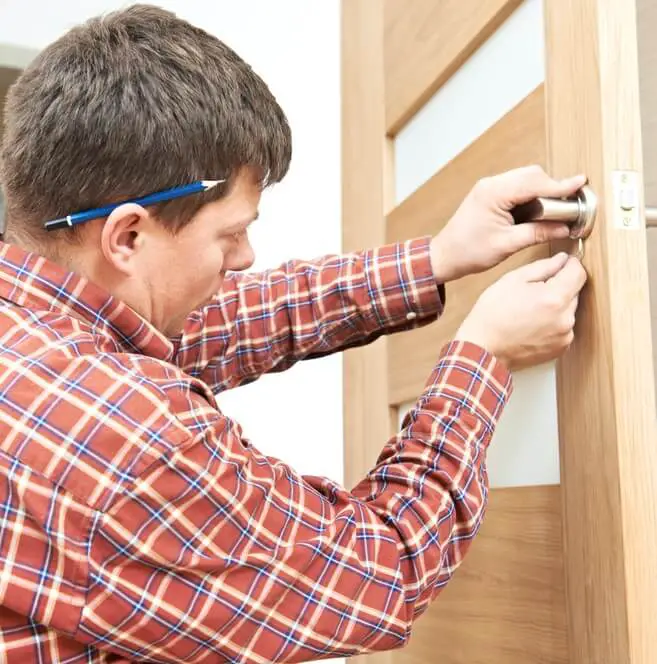 There are few better moments for me as a locksmith than seeing the relief in a mother's eyes when I unlock the door and she pulls her child from a sweltering car on a warm summer day.

Michael D. Meyer, Locksmith 1
What qualifications does a Locksmith require?
There are no formal qualifications required in order to become a locksmith. The general route into a career as a locksmith is to become apprenticed to an established locksmith in order to receive practical, on-the-job training.
Apprenticeships can last as long as 3-4 years, after which the trainee is qualified to establish themselves professionally and set up their own business.
In the UK, locksmithing is not regulated by the government and prospective locksmiths require no licence in order to work. However, because the work of a locksmith is security-focused and often necessitates entry into customers' homes, locksmiths do need a Disclosure and Barring Services (DBS) check.
Do I need relevant work experience to become a locksmith?
No work experience is necessary in order to become a locksmith as all necessary training is undergone during an apprenticeship.
Experience as a carpenter or electrician will stand aspiring locksmiths in good stead as there is a great deal of overlap in the skill sets required.
What are the prospects and salary of a locksmith?
The pay of a locksmith is low during training but picks up rapidly once fully qualified. Professional locksmiths can also increase their salary by broadening their skill set – and this is a field where specialisation is important.
Locksmiths can also increase their pay by increasing the amount of hours they are willing to work. Providing a 24 hour emergency service is a common way of doing this.
As a guide, a locksmith can expect to earn:
Apprentice locksmith – £12,000

Locksmith – £24,000

Experienced locksmith – £30,000
Invariably, salary also depends on the area in which the locksmith is based. If you live in an affluent area or an area where there is a high crime rate, your services will be in demand. Equally, if there are a great deal of professional locksmiths operating in your area, competition is fierce and you may be forced to undercut your competitors in order to make a profit.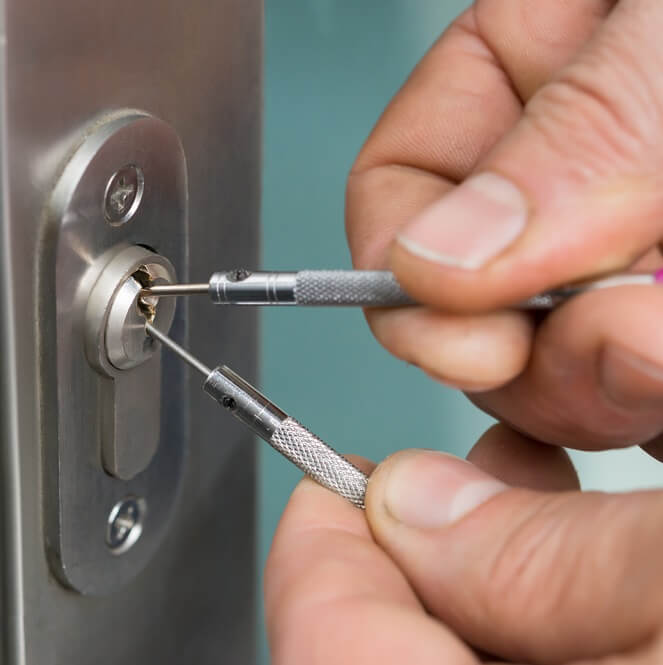 There is no typical day in the life of a locksmith. Every day is different. Locksmiths have a non-traditional job where they are constantly traveling from one job to the next.

Derek Lennon, Locksmith 2
Is the role of a locksmith right for me?
There are both pros and cons involved in the role of a locksmith.
Pros of being a locksmith include:
Self-employed locksmiths make considerably more than those in the employ of a company, meaning that is profitable to go freelance and set your own hours

An active job – as a locksmith you'll be on the go for large amounts of your working day, travelling to and from different locations

The role is highly social as well as technical – you'll generally meet and interact with several new people each day
Cons of being a locksmith include:
You will regularly find yourself dealing with stressed or emotional clients who have been locked out of their properties or cars – in such cases, half your job will revolve around reassuring them

It can be frustrating, especially when your task is to pick a lock on behalf of a customer – if you're not patient, don't consider this as a career

A degree of physical discomfort is to be expected in the career of a locksmith. You may have to work in enclosed spaces

Working hours can be erratic, especially as it is common for locksmiths to offer a round-the-clock emergency service

The role has a lot of associated costs – a vehicle and fuel to transport you to customers' houses, all necessary equipment including key cutters, lock picks and hand tools and the rent of a commercial property if you decide to go down that route

The large amount of travel involved eats into your paid working hours
References:
1. https://www.independent.co.uk/student/career-planning/getting-job/i-want-your-job-veterinary-nurse-758945.html
2. https://www.jobmonkey.com/become-locksmith/