An overview of the role
The role of a plumber is to install and assemble piping for hot and cold water systems, in addition to central heating boilers, heating systems and radiators.
Their work may also encompass heating and drainage. A plumber is required to undertake all necessary maintenance duties for these systems.
What are the responsibilities of a plumber?
Key responsibilities of a plumber include:
Assembling a variety of pipes and fittings

Cutting, bending and joining pipes to create bespoke fits

Performing any necessary repairs on piping systems

Fixing emergency issues such as blocked drains

Installing appliances that use water, such as showers, dishwashers and washing machines

Carrying out accurate measurements

Fitting waterproof materials

Using experience and judgement to provide cost estimates for projects

Ensuring that safety standards are met at all times
The role of a plumber – especially when self-employed – necessitates long hours, often more than 40 hours per week. Plumbers must be on hand to deal with emergencies such as broken-down boilers and leaking or burst pipes and as a result they are usually on call at night and during the weekend, so working hours can be unpredictable.
Similarly skilled jobs with more strictly scheduled hours and therefore less overtime include:
Pipelaying

Pipefitting

Sprinkler fitting

Steam Fitting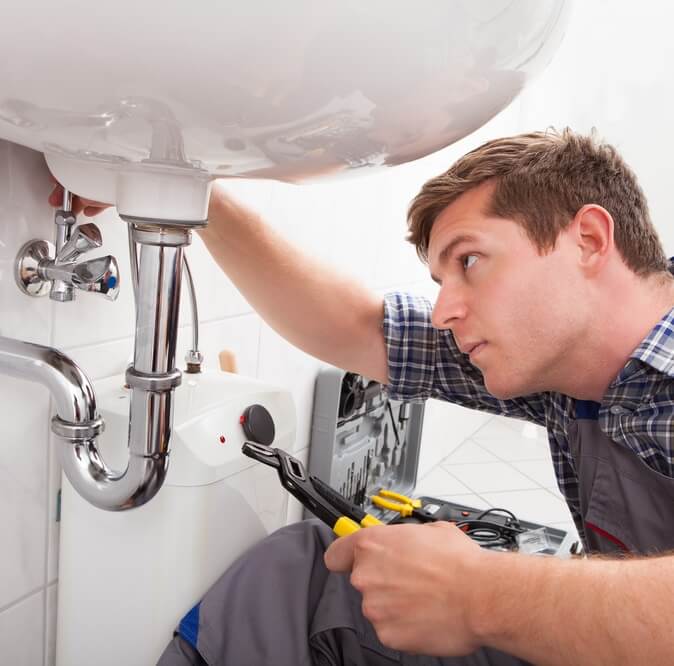 The best thing about plumbing is the potential to be doing different work from day to day in different houses and being able to breathe fresh air.

David Degano, Plumber 1
What are the key skills required by a plumber?
Key skills for a plumber include:
Excellent technical and mechanical skills

A thorough up to date knowledge of all building and water regulations

Manual dexterity

Stamina – you will be undertaking hard work in cramped and difficult conditions all day

Excellent problem solving ability

Customer service skills
What qualifications does a plumber require?
Plumbing is a highly skilled role and in order to be employable you will need qualifications such as Level 2 or 3 Diploma in Domestic Plumbing and Heating, which are recognised in the industry.
Level 2 is the basic qualification, while Level 3 gives the candidate the skills to work with gas. Attaining these qualifications can take anywhere between two and five years.
In order to be accepted onto a plumbing diploma candidates usually need a minimum of a C grade at GCSE in maths, English and science. Some colleges accept Level 2 Functional Skills in lieu of GCSE grades.
Some candidates also become plumbers through an apprenticeship, which usually involves taking the diploma alongside practical work and being paid a salary while doing so.
Apprenticeships generally require the same GCSE grades as taking the diploma outright; however sometimes D grades are acceptable. Candidates can search for apprenticeships at JTL or the Building Engineering Services Association.
Due to the travel-orientated nature of the role, applicants are advised to have a full driving licence before they apply.
Do I need relevant work experience to become a plumber?
No experience is necessary for acceptance onto the diploma or an apprenticeship. Once the candidate has completed their training they will have all necessary experience to become a plumber's mate, working alongside a more qualified senior plumber.
At this stage, the process becomes a little more difficult. Experience as a plumber's mate can be difficult to secure due to the fact that most self-employed plumbers cannot afford to take on trainees, so a newly-qualified plumber's best option is to work for a plumbing company. Technical colleges often arrange work placements with local companies for this very reason.
In order to progress to higher qualifications such as the BPEC Experienced Worker qualification, you will need five years' experience working as a plumber.
What are the prospects and salary of a plumber?
Once qualified, a plumber can expect to earn:
Entry level plumber (plumber's mate) – £16,000

Plumber – £30,000

Master plumber – £40,000
Self-employed plumbers have the freedom to set their own rates as well as choose their own working hours, so they can almost determine their own salary.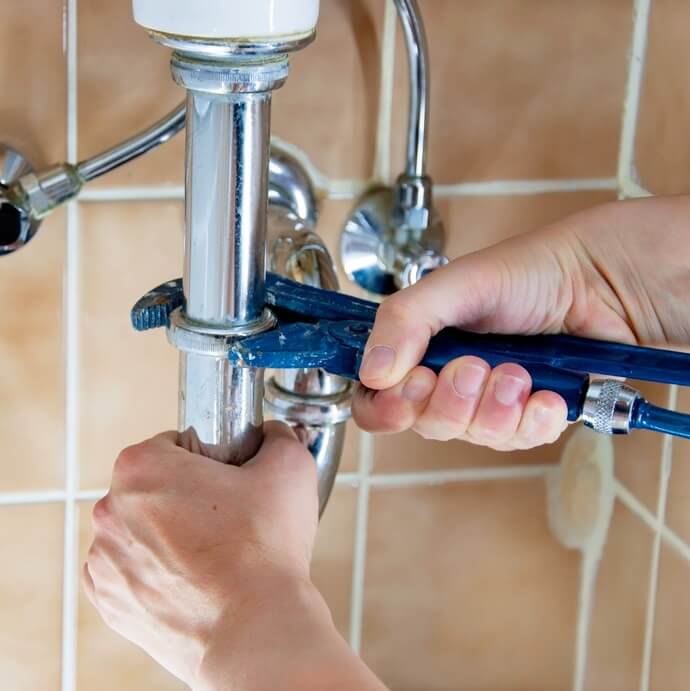 I've helped build more than one thousand commercial buildings as the plumber, so everywhere I go, everyday, I see some of them. I am so very proud of them.

Fred Schilling, Plumber 2
Is the role of a plumber right for me?
There are both pros and cons involved in the role of a plumber.
Pros of being a plumber include:
The pay is good and highly qualified plumbers with wide skill set and a range of customers can earn an excellent living

Job security is high – you will always be in demand

You get to meet a wide variety of different people and work with a variety of different customers, both commercial and residential

A skilled role that requires little academic training in the conventional, classroom sense – the focus is on practical, hands-on tasks

An active role – if you would hate to be trapped in the office 9-5, this is a good choice

Excellent potential for self-employment

Good opportunities for progression
Cons of being a plumber include:
Be prepared for heavy lifting and the risk of physical injury

Being a plumber involves work in all weathers – including outdoor roof work

Because the role of a plumber involves the maintenance of sewers, contact with human waste is inevitable. Plumbers may find themselves treating clogged sewer lines and pumping out broken pipes

The role often requires work in enclosed spaces – if you are claustrophobic this will be a problem. Likewise, a head for heights is necessary for those undertaking work on roof drainage systems

There is a lot of paperwork, particularly if you are self-employed

You will have to travel between jobs and in urban environments this can be time consuming and expensive

Hours are long at all stages of the job, but especially as an apprentice. Working 8am-6pm, with paperwork on top, isn't unusual

Workload fluctuates by season – with autumn usually being the busiest due to residential customers wanting their boilers in good working order before winter. This means that during busy months self-employed plumbers might be earning as much as double what they do in the summer months and working far more hours.

Most of the time young plumbers have to buy all their tools – this sometimes includes a car – themselves
References:
1. https://www.independent.co.uk/student/career-planning/getting-job/i-want-your-job-veterinary-nurse-758945.html
2. https://lifehacker.com/career-spotlight-what-i-do-as-a-plumber-1760572480