An overview of the role
The role of a firefighter involves protecting members of the public and providing assistance in the event of an emergency.
Firefighters respond to emergencies such as:
Fires

EMS calls

People trapped in buildings

Road accidents

Rail accidents

Air accidents

Natural disasters

Chemical or other toxic spills

Terrorist incidents
Firefighters are classed either as wholetime (full-time) or retained (part-time). A wholetime firefighter:
Works a 42 hr week in shifts spanning 24 hrs

Shifts tend to operate on a day-on, day-off basis (for example, two day shifts and two night shifts followed by four days off)

Is paid an annual salary

Usually works in an urban environment
A retained firefighter:
Has no scheduled hours but is on call in the event of an emergency

Is either self-employed or works in a profession that allows for emergency callouts with little to no notice

Is paid for every incident they attend in addition to an annual retainer

Usually works in a rural environment
What are the responsibilities of a firefighter?
Responsibilities of a firefighter include:
Rescuing people and animals from fires and other dangerous situations

Administering first aid to casualties

Providing a fast response to emergency calls

Helping to clear up after a fire or other disaster

The maintenance of any equipment necessary for the role, including the water, foam and compressed air supply and the fire hydrants as well as vehicular maintenance on the fire engine itself

Teaching the community about fire safety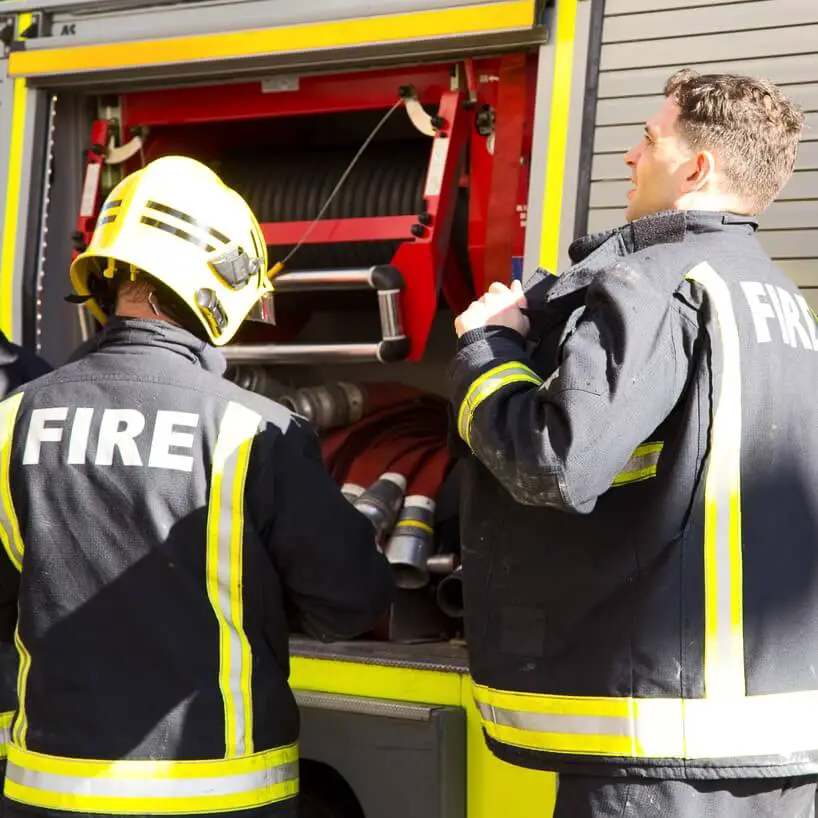 Should you progress to a managerial position within the industry, your responsibilities will include:
Assessing situations and directing the firefighters at your station as to the best course of action

Writing up all necessary paperwork (for example incident reports)

Resource management and budgeting

Hazard investigation and assessment
Being able to handle something when everyone else's lives are in chaos. Helping those in need regardless of the risk to ourselves. Knowing someone is still alive today or their house is still standing because we were able to be their angel on their day of need. That's the greatest part of my job. Without the thanks even needed.

Ben Belzel, Firefighter 1
What are the key skills required by a firefighter?
Key skills for a firefighter include:
Excellent communication skills

Courage and tenacity

Excellent at thinking fast on your feet

The ability to remain calm under pressure

Physical fitness

Excellent teamwork

Situational awareness

Problem-solving skills
Fireservice.co.uk discusses the National Personal Qualities and Attributes (PQA) that will be assessed during each application to become a firefighter – a comprehensive breakdown of the personality traits necessary for the role.
You must be 18 or older in order to apply for a job as a firefighter.
What qualifications does a firefighter require?
Firefighting is a career path in which physical and mental attributes are more important than formal qualifications.  Nonetheless, there are several vocational degrees designed specifically to equip candidates for the role. These include:
Vocational firefighting degrees usually require BBC-CCC grades at A-level or equivalent.
There are also several courses available at undergraduate and masters level that will give candidates an insight into human behaviour, fire risk analysis and fire dynamics rather than practical firefighting.
Such qualifications are not mandatory but will be an asset to candidates who wish to progress to freelance and/or consultancy positions within the firefighting sector. Courses include:
Candidates who wish to undergo academic training for the role without attending university have the option to gain a Level 2 BTEC Fire and Rescue Services in the Community.
Acceptance into an entry-level firefighter position without a relevant degree or alternative qualification requires pass grades (A*-C or Level 9-4) in English and mathematics, or equivalent.
Applicants must also possess:
A full and valid UK driving license, allowing the holder to drive unsupervised. Ideally the license will be clean. If you hold a valid HGV license this is valuable but not mandatory

No unspent convictions
It is also vital that aspiring firefighters live in the area in which they are applying to work, or in a directly adjoining postcode area. This ensures an in-depth knowledge of the local environment as well  rapid response times.
Applicants that fulfill all of the requirements listed above must also pass the following tests set by the UK Fire Service:
Do I need relevant work experience to become a firefighter?
Thanks to the inherent risks of the role, work experience placements in the sector are limited. You may be able to undergo a shadowing placement within the fire station or train as a volunteer firefighter as a means to full-time employment, however.
What are the prospects and salary of a firefighter?
Similar to many healthcare roles, the salary of a firefighter is determined by a national band structure. The following represent average full-time salaries for those within each band.
Entry-level: £22,000
Junior (fully trained): £29,000
Crew Manager: £33,000
Station Manager: £42,000
Area Manager: £56,000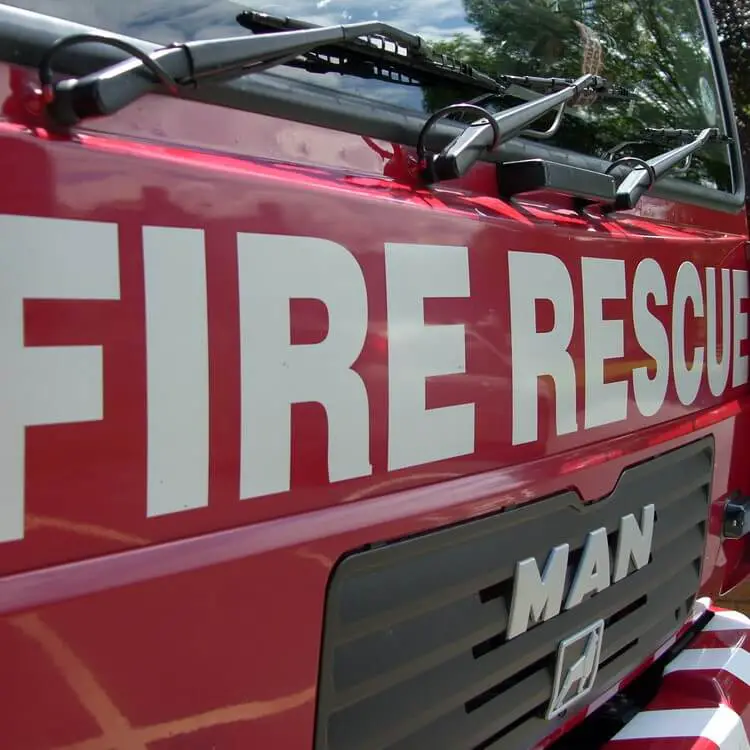 The retainers paid to retained firefighters vary and can be anywhere between £2,000 and almost £3000 depending on experience. Their wage for a single callout is between £10 and £14. Retained firefighters working in London tend to earn more, both in terms of retainer and hourly rate.
"The best part of the job is helping people and saving lives. But the most exciting part is fighting fires. You get an amazing adrenaline rush that helps you to do it."

Inside Career Info 3
Is the role of a firefighter right for me?
There are both pros and cons involved in the role of a firefighter.
Pros of being a firefighter include:
An extremely rewarding career – you will be directly responsible for saving lives

A flexible shift role

Firefighters have the option of wholetime or retained work

Potential to move into freelance and/or fire safety consultancy roles

An active and challenging role
Cons of being a firefighter include:
The job can be difficult and dangerous, involving exposure to potentially fatal hazards on a daily basis

You will regularly be scheduled to work unsociable hours

Many physical restrictions, from staying fit to being clean-shaven (this ensures that all breathing equipment can suction properly onto the face)

A male-dominated profession with a lack of cultural diversity

A lot of paperwork
References:
1.  https://www.firerescue1.com/labor-issues/articles/1190315-FR1-community-Whats-the-best-thing-about-being-a-firefighter/
2. https://www.insidecareerinfo.com/careers/career-info/protective-services/firefighter