An overview of the role
The role of a paramedic is to provide acute and life-saving aid of all kinds in the event of a medical emergency. As paramedics are the first line of response in the event of such emergencies, the role typically involves pre-hospital and out of hospital work.
A career as a paramedic is difficult and demanding. Naturally it is a high-stress role and constant heavy lifting can take its toll on a paramedic's physical health. Many paramedics quit after just five years of the role, transferring to another medical position.
What are the responsibilities of a paramedic?
Responsibilities of a paramedic include:
Providing emergency medical treatments such as defibrillator resuscitation, CPR and the insertion of breathing tubes

Administering pain relief

Dressing wounds and setting bones

Delivering babies

Transporting patients to hospitals or other healthcare facilities

Completing all relevant paperwork for patients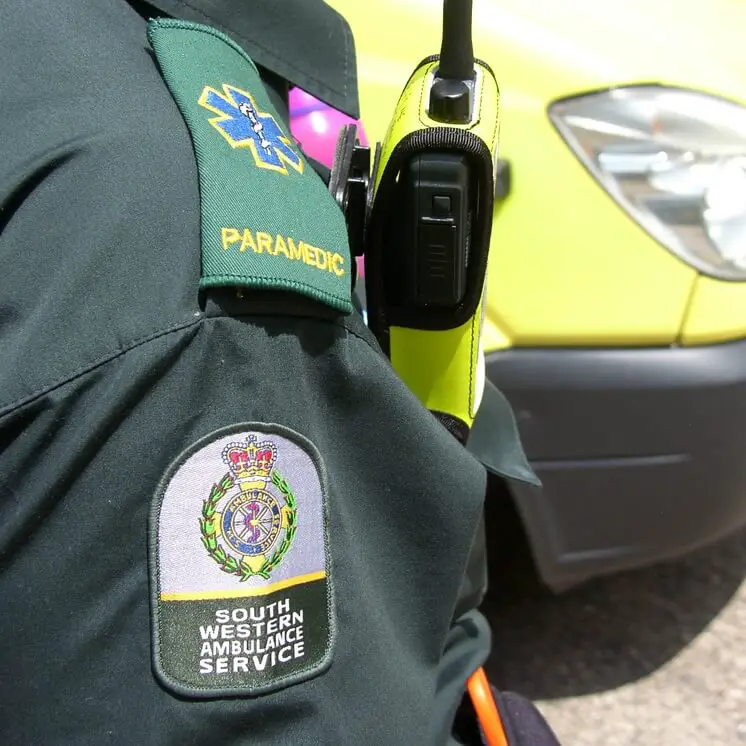 It is a true privilege of a job. We go into people's homes when they are at their most vulnerable. We support both patients and their families.

Liz Canham, Ambulance Service Technician 1
What are the key skills required by a paramedic?
Key skills for a paramedic include:
The ability to maintain calm under pressure

Excellent analytic and decision-making skills

Excellent communication skills and diplomacy

Excellent driving skills

Stamina, strength and agility

Trustworthiness – the role involves entering people's homes

Practicality
What qualifications does a paramedic require?
In order to become a paramedic, you will need to have completed a qualification in paramedic science.
There are around 50 paramedic training courses approved by the Health and Care Professions Council (HCPC) in the UK. These include:
Diplomas

BSc degree courses

University courses at foundation level

Work-based learning
There are two routes to a qualification as a paramedic.
Firstly, you can study for a paramedic science or paramedic practice degree at university. Make sure that you check the entry requirements of your prospective universities, as they vary. Generally speaking, in order to be accepted you will need:
Three A-levels, one of which is a science subject

Five GCSEs including English language, maths and science with grade C

Universities may also accept healthcare or science-related BTECs
These are the minimum entry requirements, but courses in paramedic science and practice are highly competitive and vacancies are very limited after graduation. Applicants are advised to secure the best grades possible in order to stand a chance.
The second route to becoming a paramedic is by entering the ambulance service as a student paramedic. You will work full-time and receive on the job training. These placements are highly competitive.
Entry requirements vary depending on the ambulance service, but generally applicants need:
Five GCSES including English, maths and science (or equivalent)

Two years of driving experience and a clean licence

Good physical health in order to pass the mandatory fitness assessment
Once you are qualified you can register as a paramedic with the Health and Care Professions Council (HCPC).
Do I need relevant work experience to become a paramedic?
Both universities and ambulance services generally require student paramedics to possess some relevant experience, whether paid or voluntary. Due to the competitive and selective nature of the role, the more relevant experience you have, the better your chance of finding employment.
Roles in which work experience is particularly beneficial include:
The most relevant work experience is emergency care assistance, either paid or voluntary. Organisations such as the British Red Cross, St. John Ambulance and St Andrew's Ambulance Association

Any kind of work experience in an ambulance service, including office work

An overseas medical placement

First Aid Certification courses with an element of hands-on practical aid (most courses involve this)
The NHS also offer a range of work experience placements for volunteers in Year 10 and above. These are divided into two kinds of role:
Clinical roles involve directly treating patients

Non-clinical roles involve a variety of support services, such as reception, cooking, cleaning, office work, maintenance and even gardening
Clinical NHS voluntary positions are a good starting point, and allow applicants to develop contacts that may gain them a secondary placement in ambulance services.
Work experience in a related field has advantages that go well beyond ease of finding a job. Knowing the role in depth is crucial, writes John Ambrose, senior lecturer in urgent and pre-hospital care. It's a demanding and sometimes deeply distressing role – applicants have to be prepared.
Read about a day in the life of a paramedic, courtesy of Canterbury Christ Church University.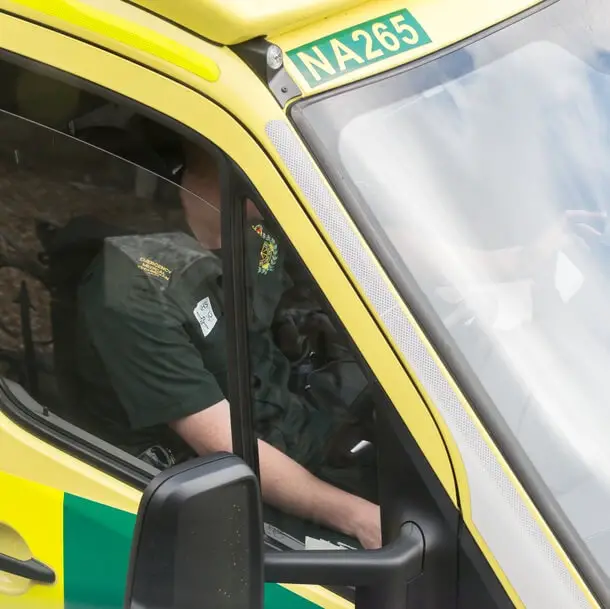 it's nice to feel that you make a difference through what you do to someone's life. Your skills can improve the outcome of a dangerous situation.

Nessie Hunt, Emergency-Care Practitioner 2
Is the role of a paramedic right for me?
Pros of being a paramedic:
An extremely worthwhile job. Paramedics save lives on a daily basis and witness many powerful moments, such as birth

Rapid career progression – you can train to be a specialist after three years of experience

High job security – as a trained paramedic, you will always be in demand

A variety of different paths in which to specialise – manager, consultant, flight paramedic or tactical EMS

An active and varied role that is intellectually challenging and requires a flexible personality – no two work days are the same for a paramedic
Cons of being a paramedic:
The job is emotionally and physically demanding

Shifts are a long (usually a minimum of twelve hours) and overrun regularly

Work-life balance often suffers as a result of long hours and shift work, and working odd hours or night shifts is common

Paramedics may receive

physical and verbal abuse

The ambulance service is often abused by those suffering from minor complaints or

totally irrelevant problems

(such as finding 'a dead fox by the side of the road and wanting it removed'). This can take a toll psychologically on the paramedic

It is common for paramedics to buckle under the strain of the job and many leave – the average length of a paramedic's career is three and a half to five years due to

underpay and overwork.

There is a large amount of paperwork involved
References:
1. https://www.independent.co.uk/student/career-planning/getting-job/i-want-your-job-veterinary-nurse-758945.html
2. https://www.independent.co.uk/student/career-planning/getting-job/i-want-your-job-paramedic-411183.html