What does a police officer do?
A police officer is employed by the state to help reduce crime, and the fear of crimes. They work within communities to help local people know that the police understand the issues which impact them. Their duties could include supporting those impacted by crimes, including victims and witnesses; working with local communities to maintain public order and prevent new crimes; and conduct patrols on foot, in cars, or even on bicycles.
What are the requirements for being a police officer?
Each UK police force has slightly different requirements for being a police officer. However, there are a number of universal requirements. These are:
Good vision

– this may have to be authorised by an optician, and will be tested during the application process.

Must be at least 18

– you must be at least 18 years old to serve as a police constable.

Nationality requirements

– you must be a British citizen, a European Community/ European Economic Area national, a commonwealth citizen, or a foreign national with no restrictions on your stay in the UK.

Financial status

– you cannot be a bankrupt person when applying to join the police. If you were previously bankrupt, you must prove you are no longer bankrupt.

Physical fitness

– you must be able to meet the minimum fitness standards to join.

Health

– applicants must have a history of good mental and physical health.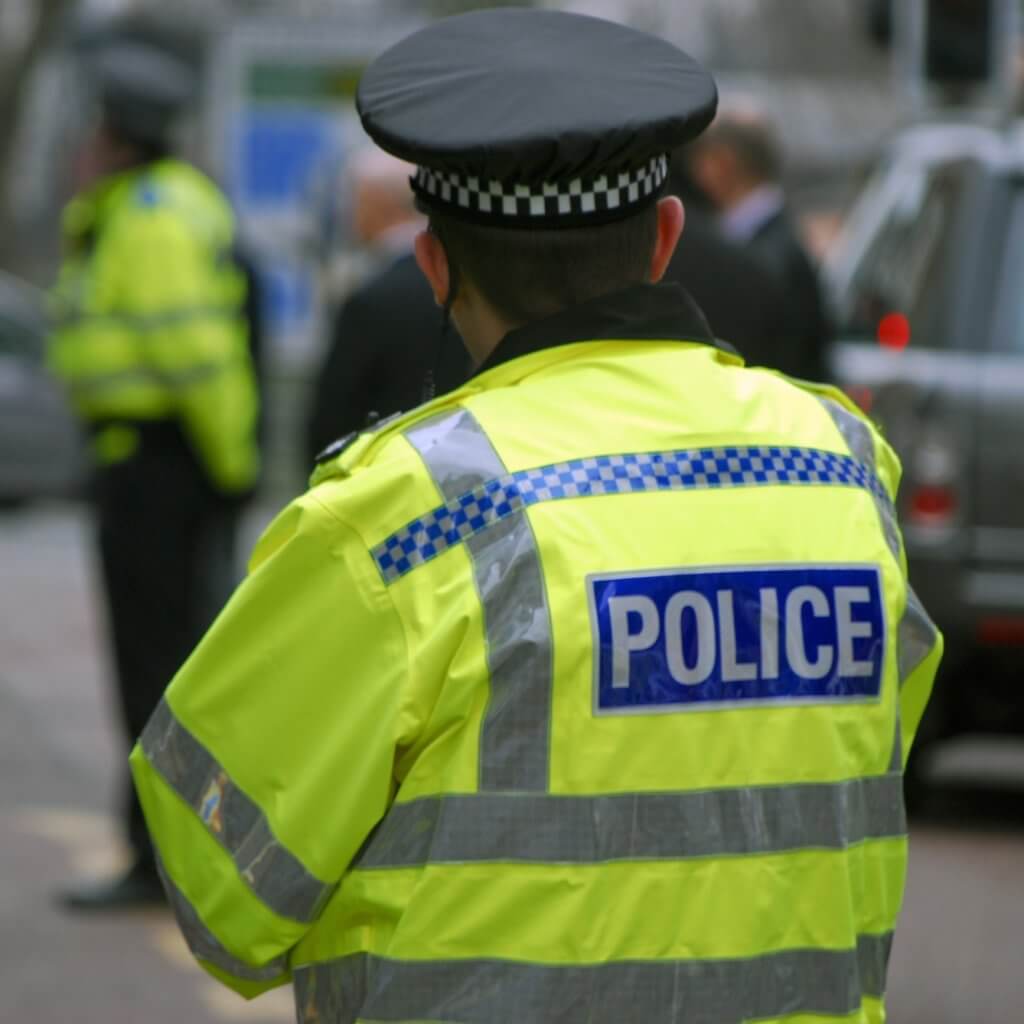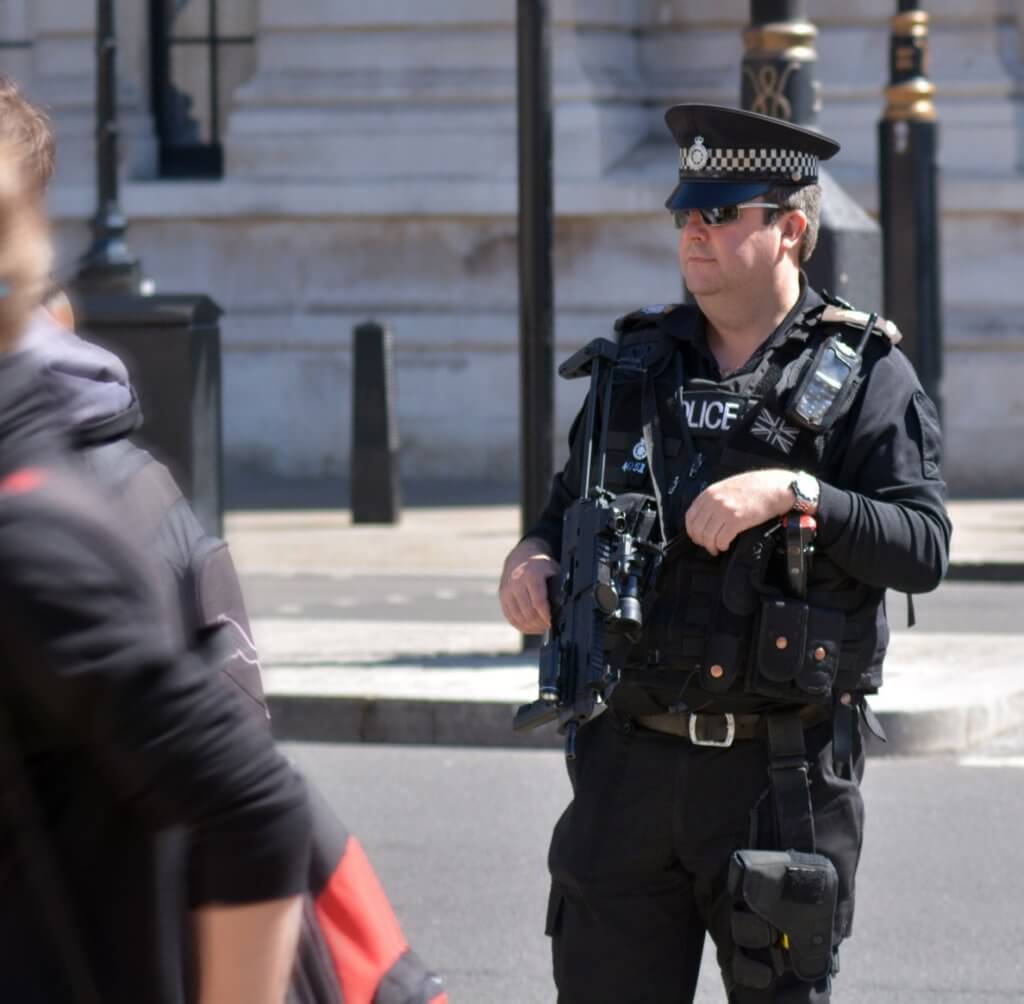 What are the different types of police officer?
Once you have passed your probationary period, you are able to specialise into a wide range of roles during your time as a police constable. These may include:
Criminal Investigations Department (CID)

– the CID investigates serious crimes. These include robberies, sexual offences, fraud, serious assaults and murders. They are also given the title Detective that is attached to their normal rank.

National Crime Agency (NCA)

– the NCA aims to detect and discover serious organised crime, and help to reduce its presence in the UK. It also carries a number of specialist branches, including Missing Persons and Cyber Crime, among many others.

Anti-terrorism

– some officers are trained as anti-terrorism specialists, and they form the Counter Terrorism Command. They work to ensure that the public is kept safe from terrorist related activities, and also aim to protect UK interests overseas.

Firearms

– a number of officers are trained in the use of firearms, and are known as authorised firearms officers. Firearms are only deployed in exceptional situations when the use of force of this type is warranted.

Royal protection and Special Branch

– two highly specialised police units are royal protection squads and Special Branch. Royal protection officers are assigned to members of the royal family and guards royal property. Special Branches are an intelligence unit, focussed on political or sensitive issues.

Dog Unit

– dog units are specialists trained in the handling and usage of police dogs. They are used in the prevention of crimes, finding missing persons, and in the protection of major public buildings.

Mounted

– mounted police are used in a variety of areas, from crowd control to riot policing and search and rescue. They are often seen patrolling areas where a wheeled vehicle is not viable, or at football matches as a deterrent.

River police, and Underwater Search Unit

– not all police operations take place on land, and the river police reflect this. They often work alongside Underwater Search Units when attempting to find and recover evidence from marine environments.
What qualifications do you need to be a police officer?
In order to become a police officer, you do not need any qualifications higher than GCSEs, and you are not required to hold an undergraduate degree. These GCSEs must include Maths, English Language and Science.
The reason a degree is not required for an application is that UK police forces now offer an apprenticeship programme to allow applicants to earn a degree while undergoing their on-the-job training. However, as each force publishes their own requirements, you may find that you require a Certificate in Knowledge of Policing, or equivalent relevant A Levels, before accepting your application.
What skills do you need to be a police officer?
While you may not be required to hold many formal qualifications, you will have to demonstrate proficiency in a number of skills before your candidacy is accepted. This will include:
Exceptional levels of personal integrity

, honesty and impeccable conduct.

Excellent communication skills

, both written and spoken.

Strong community and customer focus

, with a personable and approachable attitude to better serve the community you work within.

Excellent team working ability

, with the ability to respect and understand the importance of diversity and equality.

Strong physical fitness

in order to pass the physical health examination.

Emotional resilience

to deal with distressing and highly stressful situations

Well-developed problem solving skills

, and the ability to think on your feet at speed in response to quickly evolving situations.
The steps to becoming a police officer
Step 1 – choose how you want to be involved
The first step in becoming a police officer is working out how you want to be involved with the police force. You could join as a non-uniformed staff member, work as a police community support officer (PCSO), or apply directly to serve as a police constable. Make sure you pick the option that suits your needs and interests. You can search for vacancies here.
Step 2 – check you meet the requirements
Each police force publishes a list of requirements for serving as a police officer. While they may differ slightly, at minimum you will need to have lived in the UK for at least 3 years, be of at least 18 years of age, and must not be a part of any hate groups or groups seeking to otherwise destabilise the United Kingdom. There is also a minimum standard for physical fitness.
Step 3 – apply to your chosen force
Once you have chosen a force and made sure you fit the requirements, you must make your application. This will involve submitting a number of forms and may also involve interviews. You may apply to multiple forces at once, but can only sit the assessment centre once every 6 months, unless otherwise notified.
Step 4 – complete the assessment centre and checks
If successful at the initial stage, you will be invited to attend an assessment centre. This will be a day of written tests and other exercises that will aim to establish whether you have the correct competencies to serve as a police constable. If you pass the assessment centre, you will be invited to a fitness test, and also be expected to undergo security and further background checks to ensure you are suitable for the role.
Step 5 – complete your training
Once you have passed the assessment centre, all your checks and joined the force, you must complete your training. This will be between 2 and 3 years of on-the-job training, after which you will officially be a fully trained police constable.
Can I become a police officer with a criminal record?
You are not automatically barred from joining the police in the UK if you have a criminal record. A decision would be made based on what crime you were convicted of, when it occurred, the sentence received, and your age when you committed the crime.
When making your application, you must declare any previous convictions, as if you attempt to withhold this information, your application will be rejected when it is discovered.
How much are police officers paid?
Police officers are paid varying amounts depending on their rank and amount of time served within the force. London-based officers also receive a pay top-up to account for the higher living costs you will experience in the capital. In each rank, you can expert to earn approximately:
Junior constable – £21,000

Senior constable – £40,000

Junior sergeant – £41,000

Senior sergeant – £45,000

Inspector – £51,000+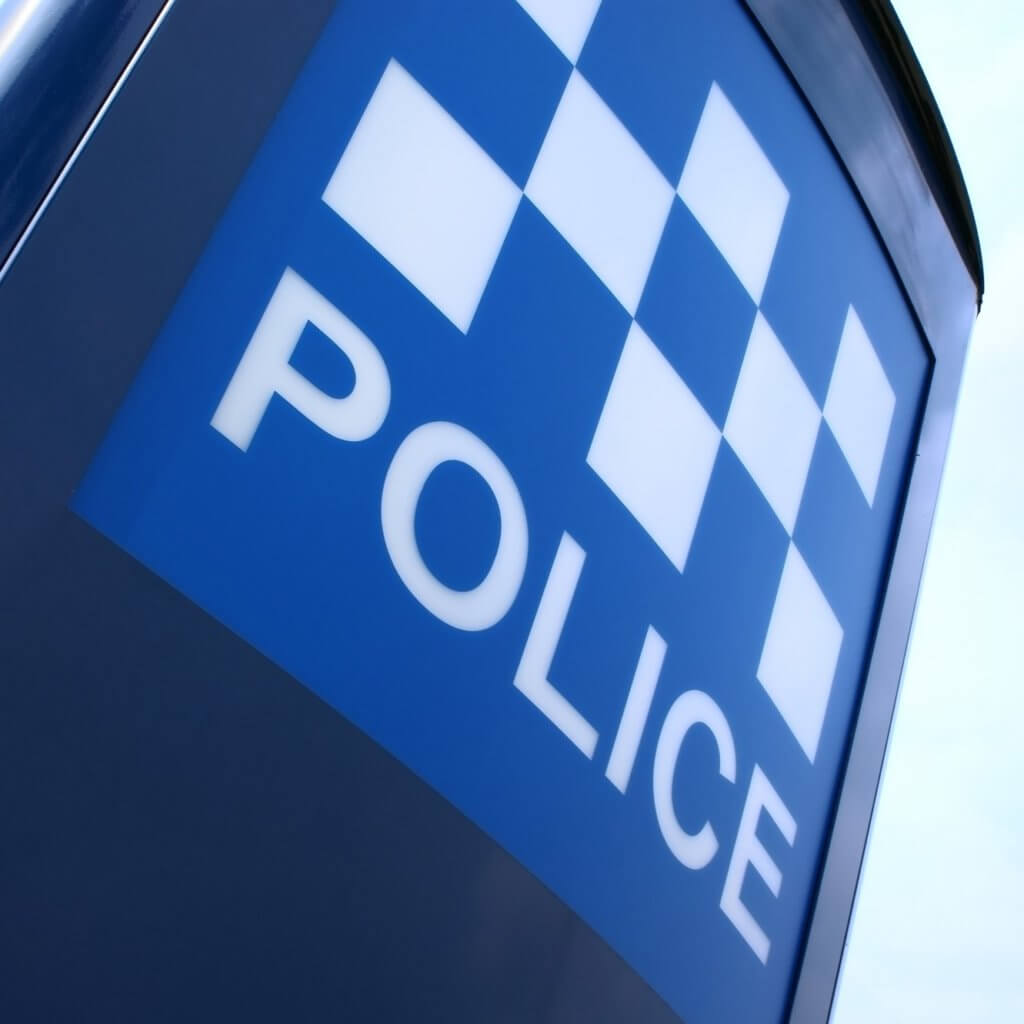 Why should I become a police officer?
If you are interested in serving your community and helping to make it a safer place, then you should strongly consider serving as a police constable. It is a rewarding job where no two days will be the same, especially when you are out walking a beat. Being a police constable will also ensure that you have room to specialise and be constantly challenged, always learning and adapting to the environment you are working in. Providing one of the strongest employment communities in the country, the police forces in the UK are excellent employers, offering highly competitive salaries, and continual opportunities for advancement.
"There are no barriers within the police service, and you will feel welcomed by officers. I would urge anyone from any background to join, if that's what they want to do."

PC Arfan Rahouf, Rural Taskforce Officer
How do I apply to become a police officer?
As of January 2020, police forces have changed their methods for entry, and there are now a number of ways to apply to become a police officer. These options include:
Degree apprenticeship

– you do not need to hold a degree to become a police constable.

The degree apprenticeship programme

allows you to join as a constable, and undertake on and off-the-job learning to earn while you learn. At the end of the 3-year programme, you will complete your probation, and earn an undergraduate degree.

Degree-holder entry programme

– regardless of your degree subject, you can join a police force and

follow this 2-year training programme

. At the end of this time, you will be confirmed as a police constable, and receive a graduate diploma in professional policing practice.

Pre-join degree

– if you want to study at university and then serve as a police officer, you can undertake a three-year

undergraduate programme in professional policing

. This will allow you to follow a shorter on-the-job training programme. This route often includes volunteering as a special constable.

Applying through the Police Now programme

–

the 2-year programme

is aimed at graduates from all disciplines, and aims to produce outstanding police constables. These candidates are embedded within deprived or vulnerable communities to help transform them, improving the quality of life of the people you serve.

Volunteering as a special constable

– if you simply want to help your community and serve as a police constable, then you can volunteer as a special constable. Once you have completed your training, you have the full powers of a regular constable, but only spend around 4 hours a week working.

Serving as a police community support officer (PCSO)

– while PCSOs do not have the same powers as a full police constable, they still form a vital part of the frontline capabilities of UK police forces. These roles are usually full-time, and many PCSOs then proceed to become full police constables later in their careers.
Related occupations
If you do not think that serving as a police officer is right for you, but would still like to work for the police or enter a similar role, then why not explore our list of related occupations. Other similar occupations include:
Non-uniform police staff

Paramedic

Firefighter

Armed forces

Prison officer

Emergency planning/management officer