What is a GP?
A GP is a specialist type of medical doctor, and they are also known as general practitioners. Their role is to act as the frontline source of medical response in most cases, and are usually the person who initiates medical interventions. As a GP, you achieve this through 10 minute appointments with patients that seeks to assess the needs of the patient.
Every day in the UK, there are 1.3 million GP consultations, showing how vital the role is within the overall health system. Historically, anyone could be a GP if you were a doctor with medical qualifications, but it has now become a specialism in its own right to reflect the skills, knowledge and dedication needed. As a GP it is your job to:
Assess the need for specialist intervention for patients

Provide pre-hospital emergency care, especially in rural areas

Offer early detection of serious diseases

Provide preventative care, such as immunisation

Treat acute ongoing illnesses that are not life-threatening

Deliver babies, especially in more remote rural locations

Treat patients of any age, sex, and background

Provide consultations for your patients, including at their homes
"Whatever you do, find something you're passionate about. Find something that allows you to make connections with patients. General practice is the perfect place to do this!"

Austin o Carroll, GP
How to become a GP in the UK
In order to become a GP in the UK, you must first become a qualified medical doctor. This requires a medical degree, followed by two years of foundation training to become fully qualified. At this point, you must also complete your general practitioner training, and then pass the appropriate tests to join the Royal College of General Practitioners. Once you have completed all of these tasks successfully, you may begin to work as a qualified GP. 
If you completed your medical degree in another country, then you may have to conduct further training when you reach the UK. However, if you are applying from countries within the European Economic Area, or Australia, then you will not have to conduct further GP training in order to be allowed to practice.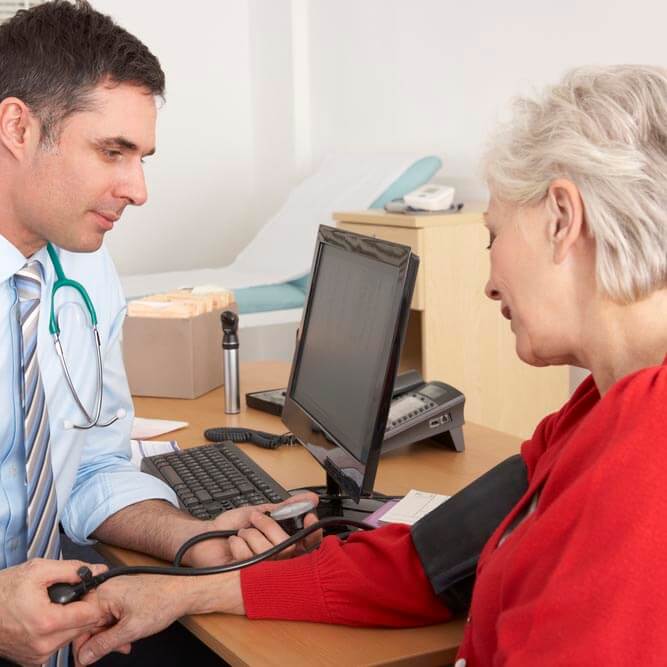 What qualifications do you need to be a GP in the UK?
To be a GP in the UK, you are required to have a number of qualifications. Due to the highly competitive nature of university medical degrees, and the generally high competition in the medical fields, you should always try and achieve excellence in all examinations. These will usually include:
At least 6 GCSEs at Grade 7 (A), including:

Biology, Chemistry, Maths or Physics.

Grade 6 (B) in English Language, at minimum.

Between 3 and 5 A Levels, including:

Biology, Chemistry, Mathematics or Physics.

Often expect AAA or AAB.

Medical degree:

This is a 5 year qualification, or 4 year if it is your second degree or if you have significant relevant medical training and experience.

Foundation training:

2 year course following your medical degree.

Including a good mark during the Situational Judgement Test.

General practice training programme

At minimum, an 18 month course.

Includes the Applied Knowledge Test and the Clinical Skills Assessment.

Membership of the Royal College of General Practitioners.
What skills does a GP need in the UK?
To become a GP in the UK, you are expected to be among the best in your field. You will be expected to have a wide range of skills, that includes:
The ability to listen and communicate effectively, both in writing and aloud.

A strong interest in working with people, including patients, families, and other professionals.

The ability to work collaboratively as part of a large team.

The ability to make sound judgements when faced with uncertain situations.

Interests outside of work to allow you to recover from high stress situations.

Calm under pressure, and able to handle high-stakes crises.

Excellent organisational and time management skills to handle high workload.

Entrepreneurial and business skills, especially if intending to become a partner.

Ability to adapt to the changing nature of medical practice in the UK.

The ability to retain total confidentiality for your patients.

Excellent IT skills.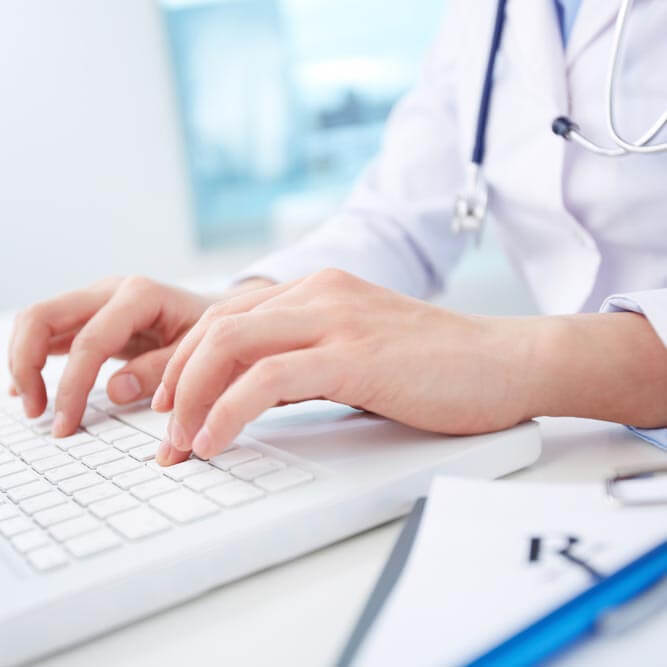 "From the other end of the career path, welcome to the best job in the world. After 35 years in GP I wouldn't want any other medical career (even if they'd have me)."

Peter Swinyard, GP
How many years does it take to become a GP?
Depending on your age when you make the decision, and your nationality, it will take you a varied amount of time to become a GP. From the start of your medical degree to completing your GP training, it will take an average of 9 years. If you are:
At secondary school:

You must complete your secondary education, including A Levels, then complete your medical degree, foundation training and GP training.

This will take 10-11 years, or more.

At university:

You must complete your medical degree, foundation and GP training.

This will take approximately 9 years.

A junior doctor who has completed foundation training:

You must complete your GP training course. 

This will take 18 months to 2 years to complete.
Steps to becoming a GP
The steps to becoming a GP are quite simple, but will require a lot of hard work and dedication. A medical degree is among the most competitive options available in the UK, and GP training, especially in good locations, also sees intense competition.
Step 1 — achieve good GCSE results
The first step in achieving your goal of becoming a GP is to achieve good GCSE results. This is because many colleges, sixth forms and secondary schools will not yet you study the subjects required to apply for a medical degree without having a strong range of GCSEs. This will mean you must obtain 6 GCSEs at Grade 7 (A), including Biology, Chemistry and either Maths or Physics. You must also display aptitude at English Language, which must be Grade 6 (B) and above.
Step 2 — apply to universities
In the past you used to apply to university based on your AS Levels. However, since the move to a single assessment A Level, you will be applying based on your GCSEs, a personal statement, and predicted A Level grades. You must now obtain relevant work experience in a medical environment before applying to study medicine at university in order to demonstrate further aptitude and interest. Most universities will also expect you to complete a medical admissions test. Based on your results in this test, and the quality of the rest of your application, you may receive an offer from a university.
Step 3 —  achieve good A-level results
Once you have received an offer from universities, you must meet the conditions of that offer. This will likely include a specific set of A-level grades that they wish to see achieved before you can take up your place. Your next step is to achieve these required results. Without them, you will not be able to take up your place at university to study for your medical degree.
Step 4 — pass your medical degree
A deceptively simple step, in order to progress further toward becoming a GP, you will have to pass your medical degree. This is a 5-year course, with advancement year-to-year based on examinations. Within this, you will conduct placement work at hospitals, GP surgeries and other medical centres. Prioritisation for placements is determined by grades achieved, so it is highly recommended to ensure excellent grades throughout your medical degree in order to have the best possible opportunity to obtain placements in areas of interest to you. 
Step 5 — complete your foundation training
Once you have completed your medical degree, you must then undertake your foundation training. This is in effect your first job as a doctor, and it lasts for two years. During your first year of foundation training, you must be supervised by a senior doctor when practicing medicine. You must take care when making your application to foundation training, as different centres will specialise in different areas. 
This may impact your ability to conduct placements that interest you. At the end of each year, you will be examined and assessed to ensure you have acquired the appropriate skills and proficiencies. After completion of your first year, you may apply for full registration with the General Medical Council. Upon completion of your foundation training, you will be considered a fully qualified doctor.
Step 6 — apply to GP training
Once your foundation course is complete, you may begin to apply for General Practitioner (GP) training. This is highly competitive, as many doctors wish  to take advantage of the potential for high pay and regular hours (out-of-hours and weekends are optional), as well as the wide range of experience it will provide. As such, to obtain a place on GP training courses you must demonstrate exceptional aptitude as a medical professional, as well as demonstrating your interest via work experience.
Step 6 — complete GP training
If successful, you will begin your GP training. This will involve three placements, including a training post as a speciality registrar in a hospital, and at least 12 months of training placements as a GP. During this time, you will be assessed using the Membership of the Royal College of General Practitioners (MRCGP) Applied Knowledge Test, as well as the MRCGP Clinical Skills Assessment. The former test allows for independent practice, and the second is a summative assessment of the doctors ability to serve in general practice.
Step 7 — become a member of the Royal College of General Practitioners
Once you have completed your GP training programme, you must achieve full membership of the Royal College of General Practitioners. Once this is complete, you will formally be a GP, and can serve as a GP in any practice you wish.
How much does a GP earn in the UK?
Being a GP in the UK is a very good career, as their long-term earning potential is very high. However, balancing this out is the fact that the cost of training as a GP is also far higher than many degrees, and is incredibly competitive and intensive. The pay level as a GP does also vary based on location within the country, and based upon whether you serve as a partner or are simply a salaried GP. The potential salaries that you can expect to see are:
Foundation Training Year 1: £27,689

Foundation Training Year 2: £

32,050

GP Training 1&2: £37,935

GP Training 3: £48,075

Junior GP:

£58,808

Senior GP:

£88,744

GP Surgery Partner: Various, dependent on GP surgery profits
How many hours do GPs work?
A GP usually works on a salaried contract for 40 hours a week, plus any overtime they may be expected to conduct. This can include working early mornings, late evenings, and even including working on the weekend.