An overview of the role
The role of a physiotherapist involves helping patients cope with, improve or recover from physical ailments. These may result from illness, injury or simply ageing.
Systems of the body physiotherapists typically work with include:
Neuromuscular – ailments of the brain and nervous system, such as strokes, spinal cord injuries, Parkinson's and multiple sclerosis

Musculoskeletal – ailments of the bones, soft tissues and joints, such as sprains, back pain, arthritis, strains and posture problems

Cardiovascular/respiratory – ailments of the heart and lungs, including asthma, emphysema and bronchitis
A physiotherapist works by identifying the issue at hand, creating treatment plans, giving patients personalised advice on how to manage their difficulties and actively performing various types of therapy.
Physiotherapists make use of a variety of techniques in order to help their patients. These may include:
Massage

Hydrotherapy

Acupuncture

Electrotherapy

Therapeutic exercise
Physiotherapists may provide care in areas such as:
Intensive care

Stroke services

Elderly care

Occupational health

Paediatrics

Orthopedics

Women's health

Mental health
What are the responsibilities of a physiotherapist?
Responsibilities of a physiotherapist include:
Treating patients with damaged or arthritic joints or muscles

Discussing the nature of the problem and possible methods of treatment with patients

Drawing up individual and personalised treatment plans for patients

Monitoring the rehabilitation process of each patient

Providing patients with information about their bodies and how to prevent damage, assist recovery and improve mobility

Maintaining a detailed and up-to-date knowledge of the techniques and technologies relevant in the field

Working with other healthcare professionals (often general practitioners or occupational therapists) in order to review patients, write reports and collect scientific data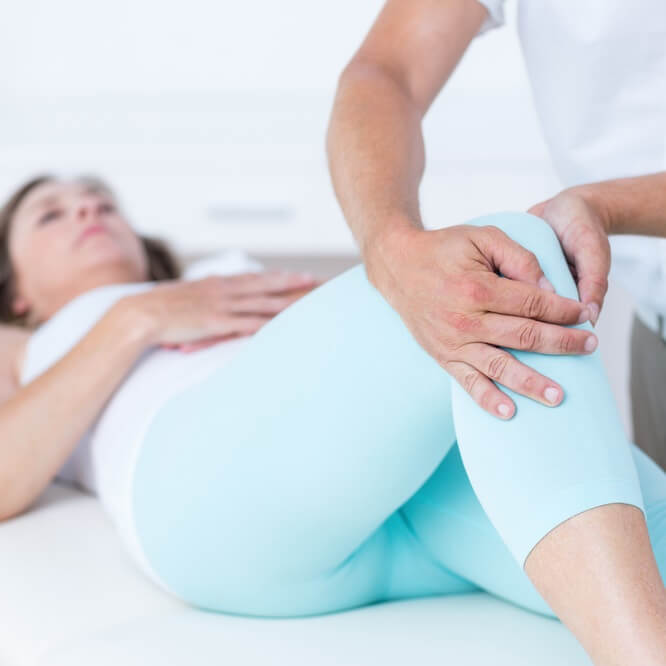 This is a job where you're in front of people, you're working with people, and you need to be on your game all day long. You can't nap in the middle of a treatment.

Karen Litzy, Physiotherapist 1
What are the key skills required by a physiotherapist?
Key skills for a physiotherapist include:
An excellent knowledge of anatomy, physiology and human biology

Excellent communication skills

Excellent interpersonal skills, both with your patients and with fellow healthcare professionals

Empathy and concern for the wellbeing of your patients

Organisational skills, including administration and effective time management

Patience
What qualifications does a physiotherapist require?
In order to work as a physiotherapist you must have either a degree or postgraduate course in physiotherapy.
Undergraduate degrees in physiotherapy require:
Three A levels, including biology. The other two must be either chemistry, psychology, physics, sociology, physical education or mathematics

A minimum of 8 GCSEs at grade B or above, including science, English and mathematics
Postgraduate courses must be approved by the Health and Care Professions Council (HCPC). In order to be accepted onto a masters degree in physiotherapy without having studied it at undergraduate level, you will need a 2:1 degree in one of the following:
Human biological sciences

Behavioural sciences

Sports science

Another health-related degree involving foundation-level science
After you have gained the necessary academic qualifications, you will be able to register with the Health & Care Professions Council (HCPC) as a chartered physiotherapist. In order to do this, you will need to complete a Disclosure and Barring Service (DBS) check.
Do I need relevant work experience to become a physiotherapist?
As with any vocational course, work experience as a physiotherapist will make candidates far more employable after graduation. The majority of undergraduate courses and some postgraduate courses, such as those run by Sheffield Hallam, offer sandwich courses to facilitate this.
As the NHS is the largest employer of physiotherapists in the UK, work experience within it is highly desirable. However there are many private sector or community roles in which work experience is equally valued, for instance:
Private clinics

Schools

Nursing homes

The charity sector, as many charities fundraise and care for the disabled

Gyms and leisure centres
Work experience in any of these areas is valued by employers as it demonstrates real-world knowledge of the healthcare system and a commitment to the role.
Although less relevant, any role that demonstrates interpersonal skills (including customer service jobs like shop or restaurant work) is also worthwhile.
What are the prospects and salary of a physiotherapist?
Like all jobs in the NHS, the salary of a physiotherapist can be determined by the band in which they work.
As a guide, physiotherapists can expect to earn:
Physiotherapy assistant – £20,000

Physiotherapist – £25,000

Senior practitioner – £35,000
In some cases senior practitioners with management responsibilities can earn up to £50,000 but this is unusual. As a general rule, private sector roles pay better than those within the NHS.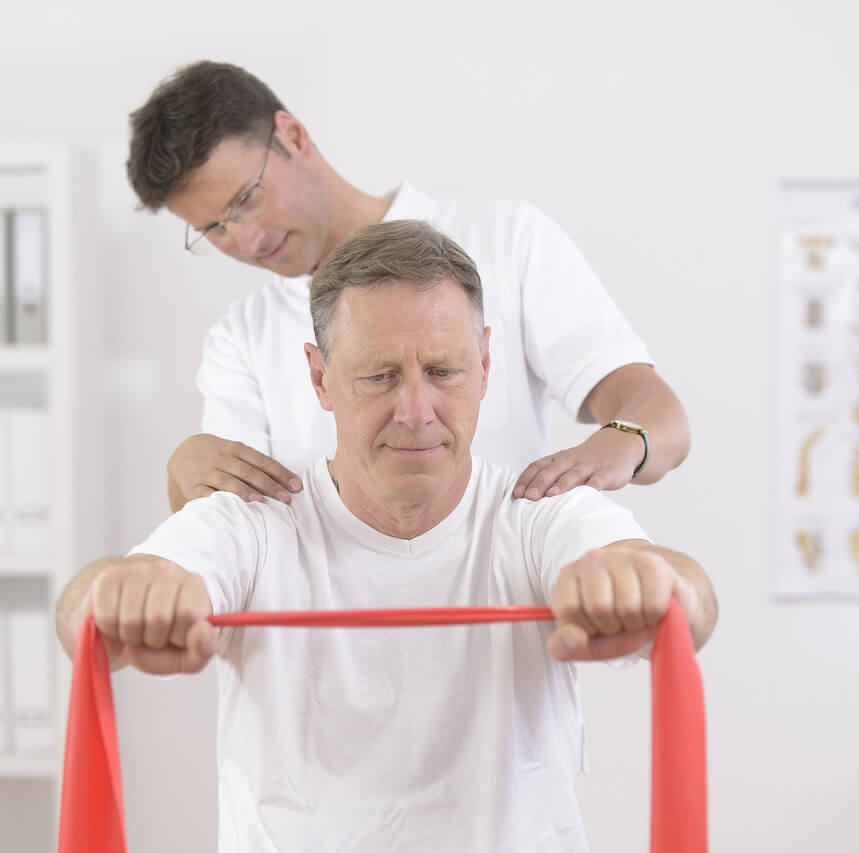 Physiotherapy is the best thing that ever happened to me. After 20 years I still love going to work and remain passionate about my amazing profession

Sammy Margo, Media Physiotherapist 2
Is the role of a physiotherapist right for me?
There are both pros and cons involved in the role of a physiotherapist.
Pros of being a physiotherapist include:
An enormously rewarding career – your work will have a direct positive impact on the health and happiness of your patients

The nature of the role affords physiotherapists the chance to develop a good rapport with their clients

High employability – trained physiotherapists will always be in demand

It is a varied role. Physiotherapists can work in a wide range of environments treating a wide range of patients according to their interests

Physiotherapists enjoy great flexibility when it comes to working hours – they can work full-time, part-time or set their own hours depending on the sector in which they are working. Even within the NHS the role is relatively adaptable
Cons of being a physiotherapist include:
Not a particularly well-paid role, considering the extent of academic training required in order to practice

Working hours include evenings, nights and weekends, particularly if you're self-employed or specialise in sports therapy

Salary progression does not increase exponentially in relation to experience

The work of a physiotherapist is often physically demanding

The role can be frustrating when patients do not follow your instructions or otherwise resist your efforts to help them recover.

There is a large amount of administration, which is detrimental to work-life balance as well as taking up time that could be used for other patients

If you're self-employed or working in the community, you will have to travel between patients and pay all the associated costs.
References:
1. https://www.independent.co.uk/student/career-planning/getting-job/i-want-your-job-veterinary-nurse-758945.html
2.. http://www.csp.org.uk/professional-union/careers-development/career-physiotherapy